The beauty and stillness settle in over Lower Ski Hi as autumn creeps into camp. It's always a little bittersweet as we reflect on the great memories of the summer, and this year is no different. The ubiquitous fun, laughter, and activity, while only memories now are still tangible.
We had a fantastic summer! Every week at sign-ups the overnight trips filled up rapidly. The outcamping program was consistently full as they camped at Teepee Village, Rockstock, Outpost Corral, Gypsy Grounds, Meadow Outpost, and TE Crossing. Lloyd Chinn and Leo Anguiano taught the values of togetherness and helpfulness as they prepared and cooked, explored the terrain, and played many games. The following campers went above and beyond and earned their Outcamping patch: Beck Bordelon, Grady Haberkorn, Harrison Brown, Morrison Bump, Earnest Seale, and Thomas Van Ness.
The wranglers, led by the dynamic trio of Thomas Perkins, Dylan Barry-Schoen, and Rachel Castro focused on connecting and community. They connected with campers and taught the campers how to connect with horses to create a tight community based on responsibility. Both terms had an overnight ride, and Second Term had a three-day ride. During ring rides and trail rides, these campers worked on the knowledge and skills needed to earn their Riding patch: Eddie Codr, Enzo D'Agata, Finley Zimmerman, Landen Strauss, Langston Gray, Marshall Stapp, Patrick Wessel, Luke Brown, Rocco Calandruccio, Ignacio Gallegos, Waller Randle, Shepard Simons, Thomas Trueblood, Jaxon Turner, Parker Wilson, Tanner Wilson, Erik Chorine, Arlo Grossberg, and Luke Wachtman. These guys know how to handle a horse!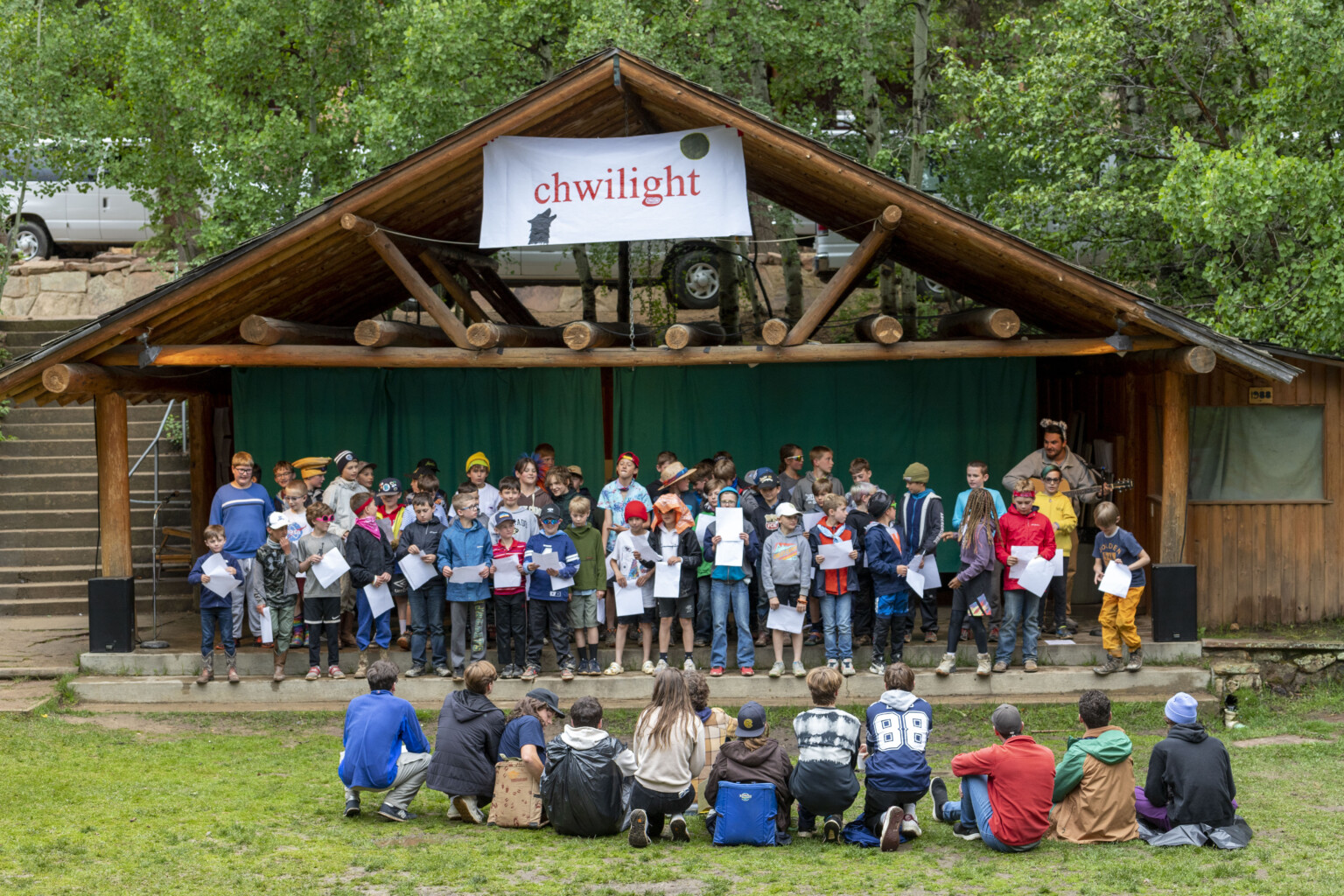 Our sports programs, led by Rory Edmonds and Hampton Pillsbury, focused on having fun and competitiveness. There were boisterous teams that played against each other with the main goal of having fun. Programs included archery, soccer, capture the flag, climbing, croquet, lacrosse, badminton, disc golf, basketball, Knock Out, King of the Court, gaga ball, foosball, and stand-up paddle boarding.
Also within our sports program was our climbing, where campers could work and hone their climbing skills on the climbing wall and technical climbing on Christmas Tree Rock to earn their Spider patch. Congratulations to: Patrick Wessel, Walter Laukitis, Erik Solander, Morrison Bump, Adrian Bours, Owen Thorpe, Grant Gonzales, Desmond Leon, and Walter Willis.
Blackfeet, our craft shop, was always busy. Henry Martin led the campers in fun projects which sometimes took them to the woodshop or ceramics shop. They focused on fun and respect in crafts, and they certainly had fun! Whether they were making dream catchers, snow globes, or racing wooden boats down the stream, they were having a great time.
Every night after dinner we had a campfire program often led by Leo Anguiano, Tanner Spreeuw, or Drake DiAngelo, that focused on participation and fun. We prepared for All-Camp Campfire, sang songs, played games, shared our talents, experienced vespers at Vesper Rock, and imitated the counselors. The echoes of Good Ol' Mountain Dew are still bouncing around in the lodge, and I'm sure each of you is still walking around chanting, "I get loose! I get funky! Get your body movin'! It started with your feet! Awwwwwwww, your feet!" We can thank Harry for bringing that wacky repeat-after-me to Lower Ski Hi.
We were lucky to have Harry Loida and Seb Griffin leading us into Rocky Mountain National Park to see the amazing alpine lakes and peaks! They focused on gratitude and brotherhood and were hugely successful. The following campers earned their Chipmunk hiking patch: Will Dempsey, Elliot Leighton, Harrison Cheley, Grant Gonzales, Dean Kelly, and Nicholas Stamatis.
Luis Pardo not only helped out in archery but also led riflery, which focused on patience and independence. This program filled up quickly as boys were eager to hone their marksmanship earning different pins all summer long.
Many campers went for their Circle of Stars patch. To earn this, you had to be well-rounded and open-minded. These adventurous guys had to meet specific requirements in riding, hiking, outcamping, riflery, crafts, climbing, and sports. Congratulations to: Alex Li, Andrew Salmon, Bjorn Berg, Charlie Knudsen, Chester Lull, Cole Kidd, Crawford Rogers, Crosby Makee, Deacon Stapp, Desmond Leon, Dominic Methner, Finley Zimmerman, Foster Del Mastro, Grant Gonzales, Jack Wegner, Lucas Hayasaka, Matthew Gallardo, Nathan VanGoethem, Owen Thorpe, Preston Mulholland, Sterling Knoch, Trevor Perkins, Walt Laukitis, and Will Page.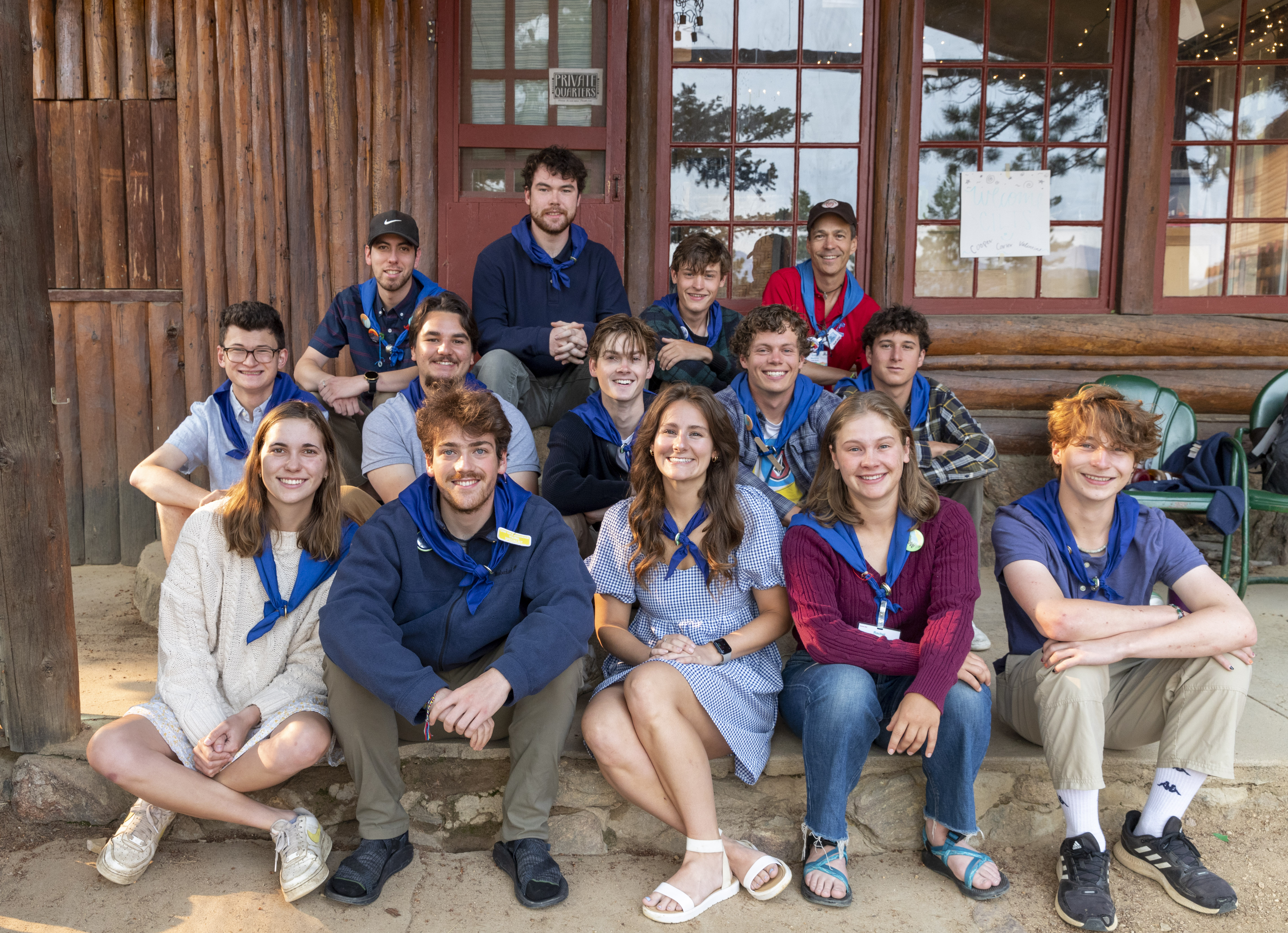 Not only did each program area have values they focused on, but the unit also had a set of values called the Code of Living. Each term the campers come up with the qualities that they think we all need to possess to live, play, and work together. First Term chose: Responsible, Compassionate, Brotherhood, Honest, Helpful, and Fun. Second Term chose: Perseverance, Kind, Cooperative, Honest, Helpful, and Fun. And they worked. Everyone did their best to live up to the Code and at the end of the term, several campers were recognized by their peers and staff for having done an excellent job with their Silver Coup, the highest citizenship recognition in Lower Ski Hi. Recipients were: Beck Bordelon, Zach Abbee, Elliot Leighton, Tyler Dembo, Langston Gray, Dean Kelly, Arlo Grossberg, Walker Moreland, Nicholas Stamatis, Earnest Seale, and Ignacio Gallegos.
Everything is at rest right now. There are no shower lines – I'm sure you miss those! The Gaga pit and Clubhouse are quiet. The army men and Tonka trucks are hibernating. No Frisbees are flying, and no King of the Court cheers are sounding through the unit. No one is racing up the Lower Ski Hi path to make it to treats. And so, we anxiously wait for summer to reappear while the cabins slumber quietly through the winter and spring. Light your Friendship Candles this holiday season and reflect on all the great memories and friendships from the summer. Soon the school year will be over, and it will be time once again to pack for another amazing summer at Cheley. We'll be ready!
Hidden by bush and tree, bounded by rushing stream, looking o'er the valley far, here's where we play and dream. Lift up your voice in praise. Sing that we're loyal too. Lower Ski Hi, we love you, and we'll all be true.
Happy Trails,
Eddie Martinez, Director
Bethany Daniels, Asst. Director
Drake DiAngelo, Asst. Director