Our 27-day program is divided into four units for boys and four units for girls. We are a large camp, but this setup ensures a smaller camp feel and individualized attention. Offering the same renowned Cheley Experience, each unit is 57 to 70 campers in size with thirteen to sixteen staff and its own well-maintained lodge, boathouse, and living spaces. Campers participate in activities and campfires with their unit.
5-Day Programs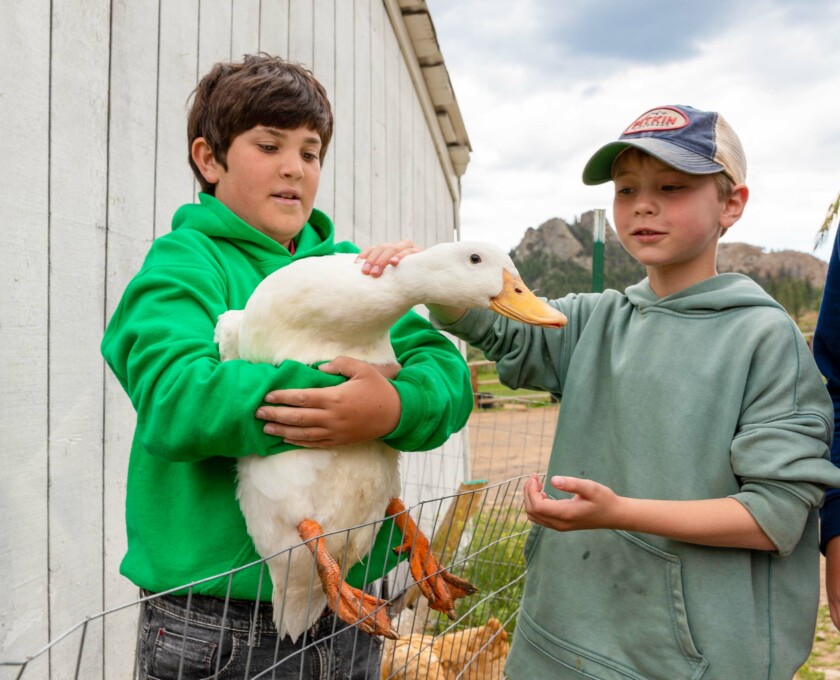 Land O'Peaks
Quarter B-4
The camp you select for your child will hopefully be the camp they call a second home for many years to come, which is why we offer Quarter B-4, our four-night introduction program. For children wanting a taste of the Cheley Experience, QB4 gives campers a window into Cheley and allows them to play and build independence. QB4 takes place once a summer and is split up into two units.
Specialty Programs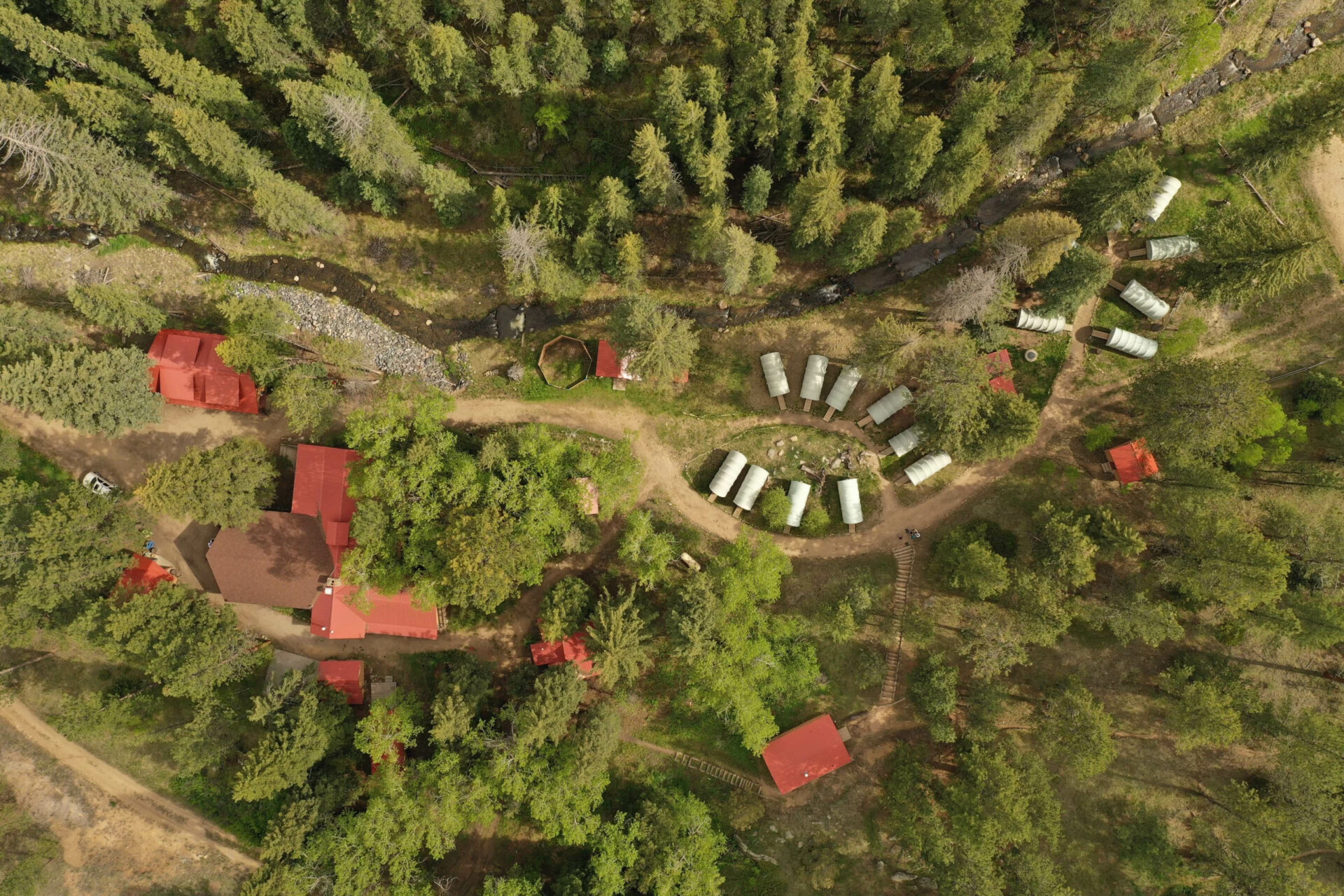 Trail's End
Family Camp
Families with children aged six and older can experience our Family Camp for five days of quality family time. Sleeping accommodations are covered wagons, which will sleep a family of four, but arrangements for larger families can easily be made. Families can choose to spend the day together riding horses or might head to Rocky Mountain National Park for a day hike while the children stay in camp and participate in crafts or riflery.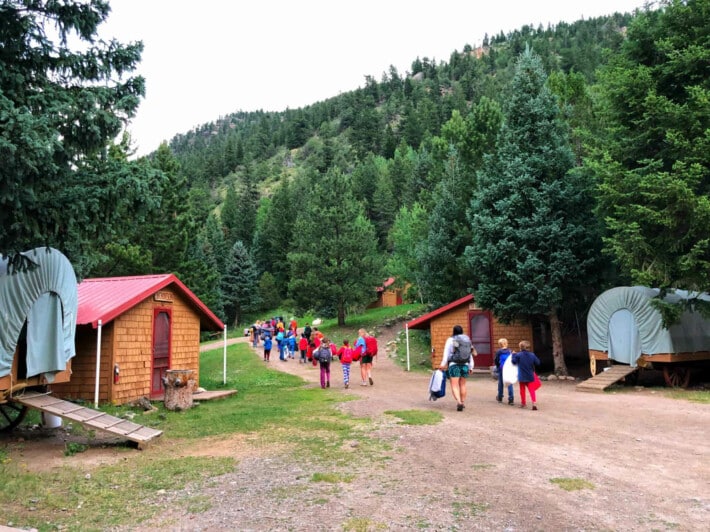 Land O'Peaks
CHCO Burn Camp
A partnership with Children's Hospital Colorado since 1983, Burn Camp is structured to meet the rehabilitative and psychosocial needs of children who have sustained a burn injury. Providing an enriched camp experience, Burn Camp creates the opportunity for survivors to share their stories and push themselves beyond what they thought was possible.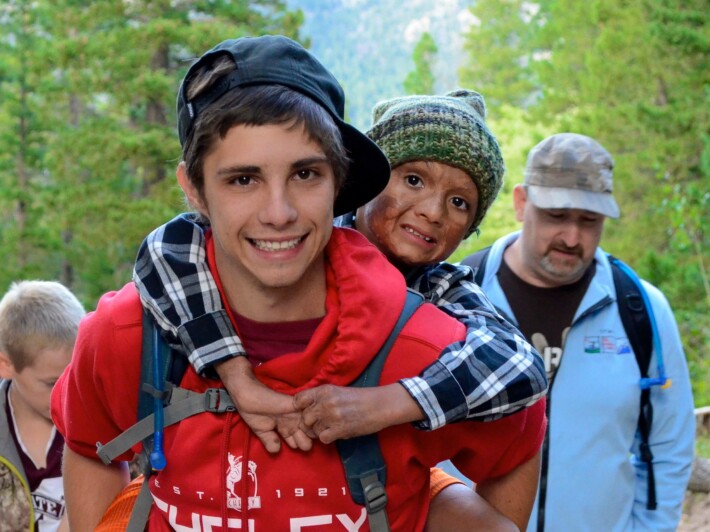 Land O'Peaks
Discovery (School Retreats)
Each spring and fall, we host Discovery, overnight field trips that serve public and private schools for their outdoor education programming. Social-emotional learning, community building, and school spirit are essential to Discovery! Activities may include day hikes, rock climbing, low ropes course; fishing, fire building, group games, and more.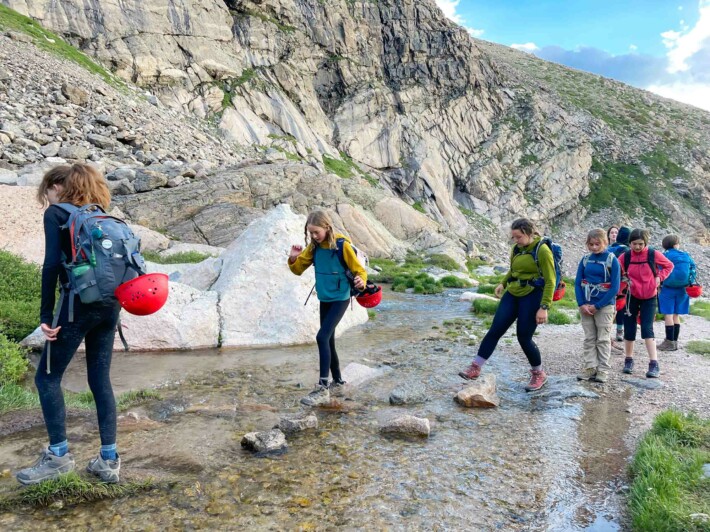 Enroll Now for Summer 2024!
251 days
Until Quarter B-4