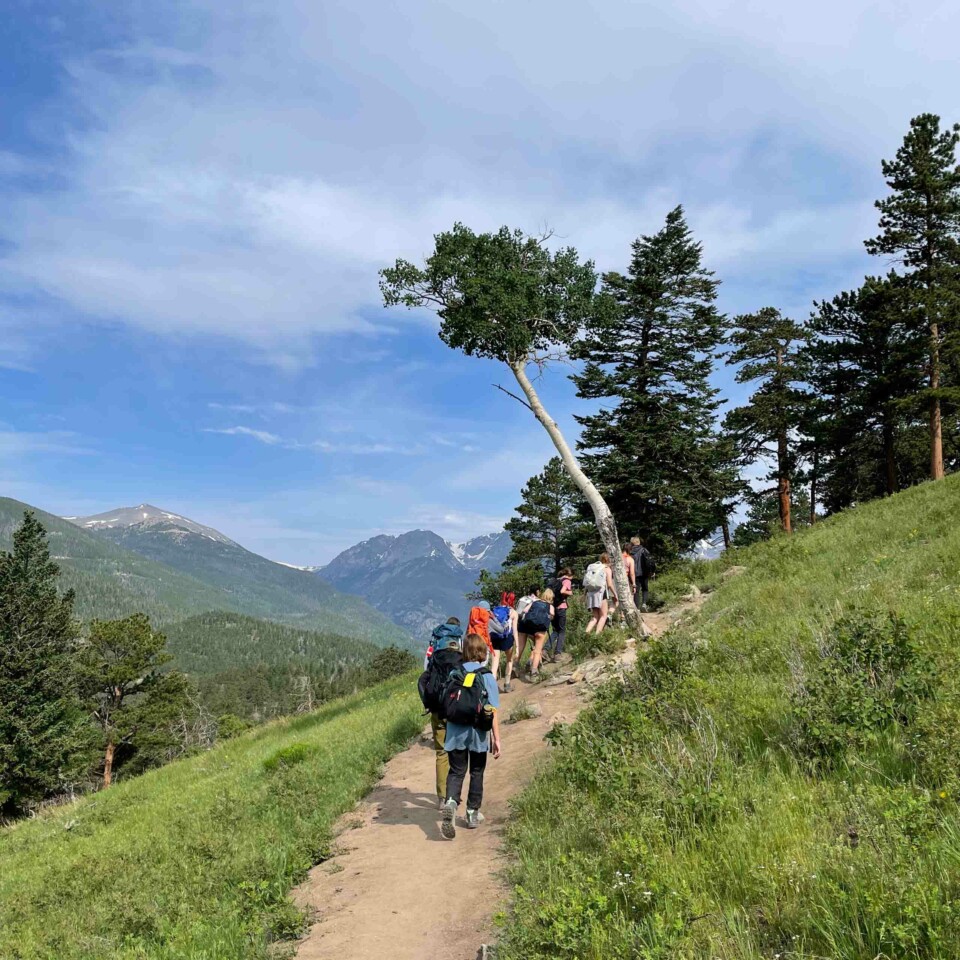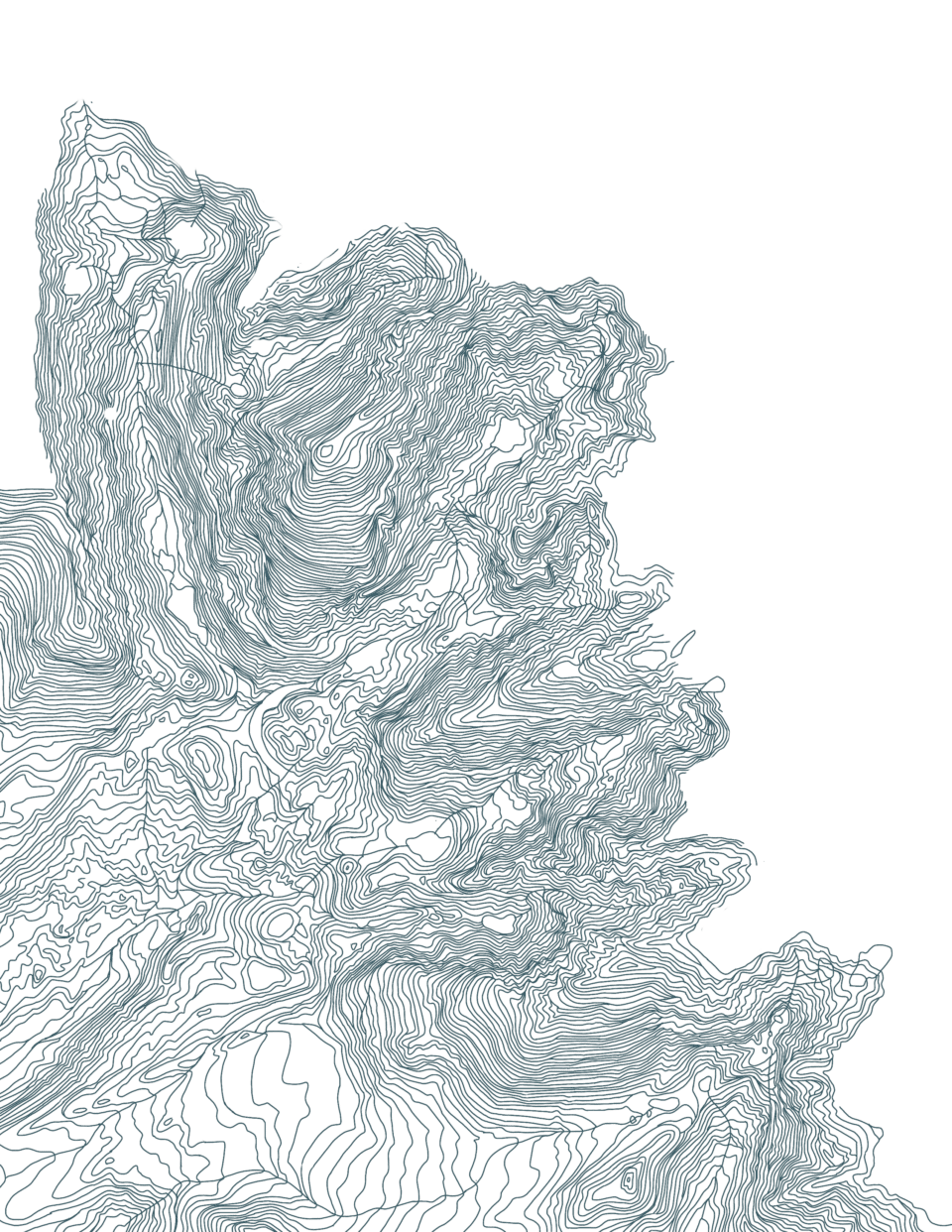 Location & Facilities
The beautiful environment that surrounds us provides an unforgettable summer camp experience.
Cheley Colorado Camps is located in the Estes Park Valley, 75 miles northwest of Denver. At the gateway to Rocky Mountain National Park, the Arapaho and Roosevelt National Forest, and the Indian Peaks Wilderness, the snow-capped peaks and indigenous pine forests create a setting as scenic as any mountainous region in the world. Here, we wake up to views of some of the most picturesque peaks in the world. The premier setting for numerous spectacular outdoor activities, the beautiful environment that surrounds us provides an unforgettable summer camp experience in the Colorado mountains.
Home to six of our eight camp units, the 750-acre Land O'Peaks Ranch ("LOP") lies south of Estes Park on Fish Creek Road. In addition to LOP, Cheley operates on five more properties caring for approximately 1400 acres in this majestic mountain landscape. Two of these locations are the sites of additional camp units – the Trail's End Ranch for Boys and the Trail's End Ranch for Girls, where campers sleep in covered wagons – while the other three locations – the Outpost, Blue Valley, and Pierson – serve as overnight camping spots. No matter how many years you come to camp, it's tough to see it all.
At Cheley, campers and staff enjoy a wide array of facilities, equipment, activity rooms, and natural beauty, including five horseback riding rings, a climbing wall, a gymnasium, a fleet of 50 mountain bikes, a low and high ropes course, a grassy amphitheater with a lighted stage, a soccer field beside an aspen grove, a fishing pond and fishing streams, and facilities for working with leather, paints, ceramics, and wood. Cheley's properties also include seven archery ranges, five riflery ranges, a weight room, Gaga ball pits, basketball courts for Knockout and other games, a volleyball court, an artificial turf sport court, tetherballs, a treehouse and rope swing, multiple outdoor climbing slabs, a Via Ferrata, and many campfire rings.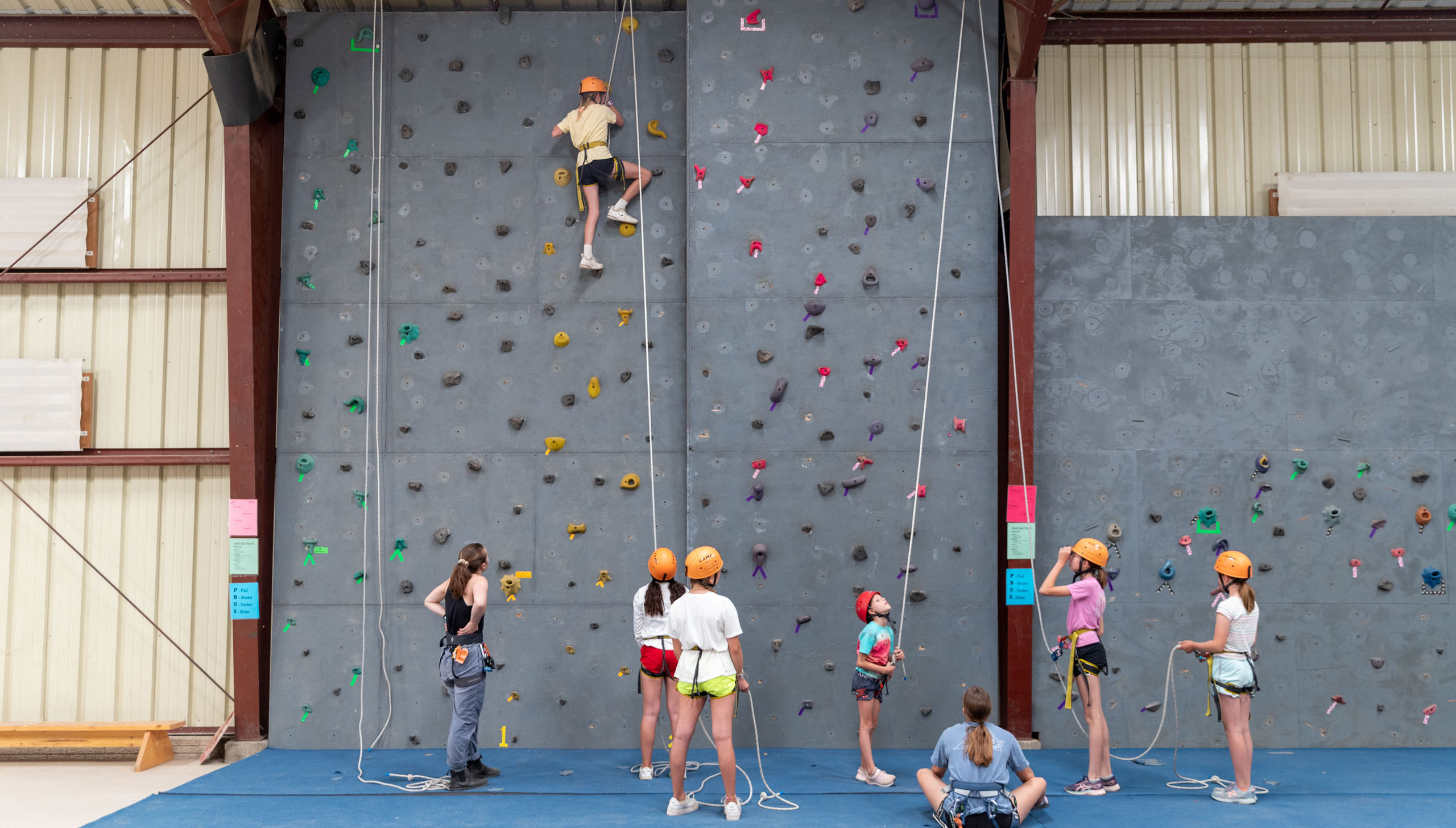 Camp buildings, much like the Cheley Experience, are rich in tradition and steeped in memory. Many of the handsome lodges and snug log cabins that give Cheley's facilities its legendary personality were built in the 1920s during our first decade of operation. The heritage of these buildings helps to establish a strong sense of place, which contributes to a camper's burgeoning respect for their place in the world. And each merge gracefully with the rocky landscape, offering stunning views at every turn. We are diligent in maintaining the integrity of our facilities and preserving their richness for years to come. The facilities and grounds are constantly improved and scrupulously maintained for the safety, comfort, and enjoyment of campers and staff.
In Ski Hi Lodge, a Grant Wood sculpture hangs above the doorway, created by Wood himself when he was a Cheley counselor in the 1930s.
Cheley operates its backcountry program on permits from the National Park Service and the Forest Service. In Rocky Mountain National Park alone, more than 600 miles of trails wind through sunlit meadows of wildflowers, cool forests, brilliant snowfields, and vast boulder fields to high country lakes, ponds, glaciers, rivers, and alpine peaks.
When you combine the new with the old, Cheley's facilities are as expansive and diverse as our mountainous setting, providing summer after summer of rich camp life. If you'd like to schedule a personal tour of our facilities and camp property, please contact us today. We'll make arrangements to show you camp on a day that works for you. In the meantime, please take a look at our Virtual Tour.