The Cheley Experience has withstood the test of time. Frank Cheley believed in the positive nurturing of young people when he opened Cheley in 1921. Over 100 summers later, our commitment to the development of youth remains steadfast. We believe that every summer in a young person's life is a window of opportunity. Cheley truly gives its campers formative experiences that nourish body, mind, and spirit. We are an accredited summer camp and are always working with these associations to help preserve, promote, and improve the camp experience. We give young people time to slow down, open up, and explore.
What to Expect
You will notice that the Cheley Experience follows a routine: one that repeats both First Term and Second Term. Each term begins with Arrival Day and Orientation Day and ends with Final Weekend and Departure Day. Twenty-seven days might sound like a long time, but it takes that long to unwind, and get in shape, and makes this experience one to remember. Four weeks at camp might sound like a long time, but once you are at Cheley you realize that it takes time to settle into the camp schedule, get in shape, and commit to the camp community.
So Much More Than Fun
Our campers often say they feel more alive, more connected, and their best selves at Cheley. Whether they are standing on a summit high in the Rockies, cantering around the riding ring, or cheering a fellow mountain biker up the hill, they feel as if they learn skills and values to help them succeed in our ever-changing world. The camp experience offers youth the opportunity for unstructured play, to meet people from all over the world and country, to form strong relationships within a supportive community, to unplug from technology, gain independence, and have fun.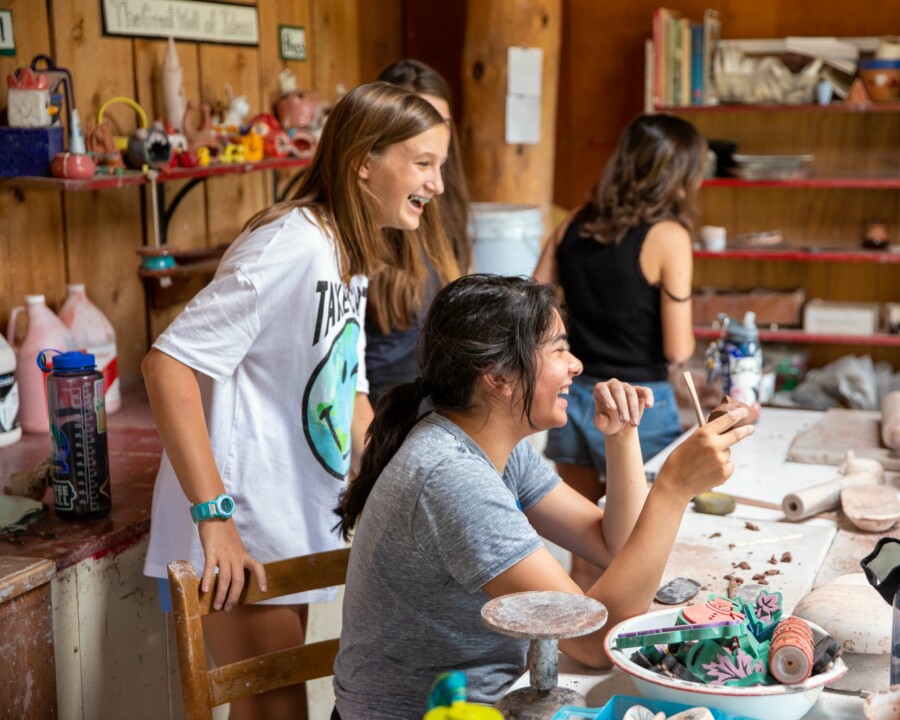 The Code of Living
Cheley begins the summer with the development of a Code of Living. Frank H. Cheley had incredible foresight. He realized that the values he saw as relevant to society and young people in the 1920s may not necessarily apply to our community decades, even a century, later. Instead, Frank built a core system of values that evolves with society and called it the Code of Living. Every term and every summer, each unit, counseling staff, and support staff form their own Code of Living. The Code of Living is a compilation of traits, suggested by the campers in each unit, that the campers strive to uphold throughout the term. These ideals, which often include those such as responsibility, integrity, trust, and empathy, are interwoven into our camp experience. Our campers refer back to the Code of Living as they hold each other to these strong ideals. In fact, we often hear that campers hang their Code of Living on their wall when they return home to hold themselves accountable during the school year.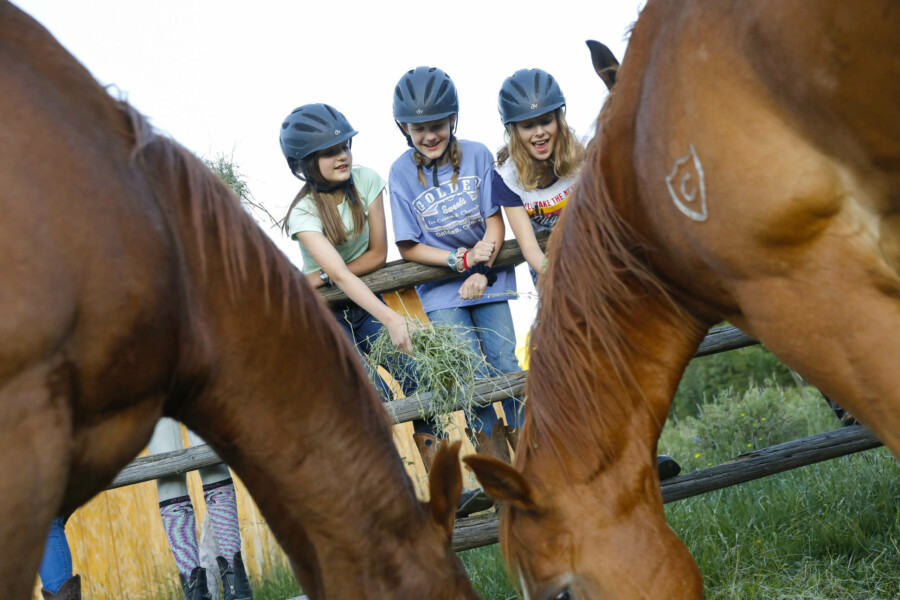 The Blue Kerchief
The Blue Kerchief is the physical manifestation of the Code of Living and a symbol of commitment to the Cheley Experience. Campers receive a "BK" during the Blue Kerchief Ceremony, which takes place the first Saturday evening of each term. Campers wear light blue, Campers in Leadership Training (CILTs) wear yellow, counselors wear dark blue, and Quarter B-4 campers wear light green. Your BK is to be treated with respect. Wearing your BK means that you are living up to the Code. As such, the privilege to wear a BK is revocable.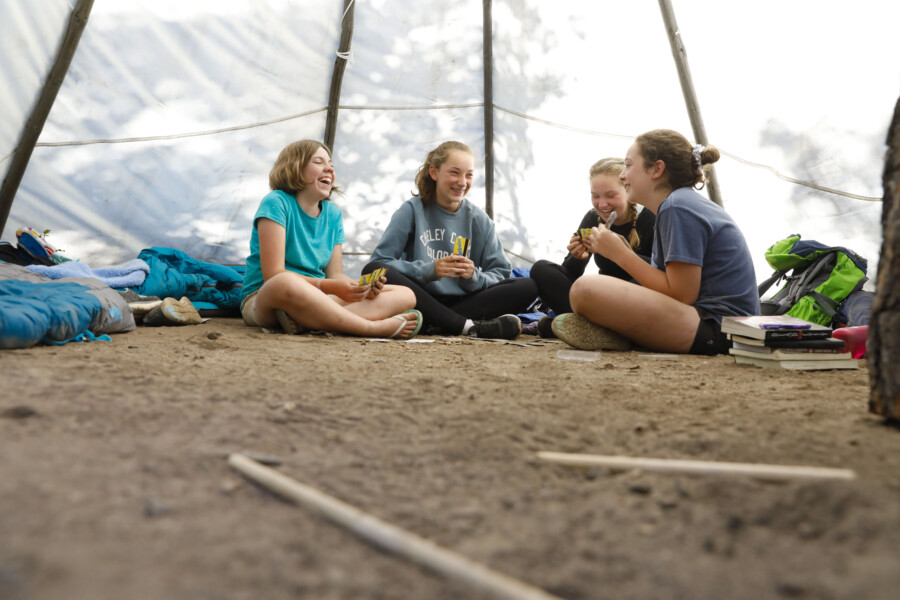 The Rockies as Our Playground
The Rocky Mountains are our playground for our free-choice program, which is designed to keep friendship groups open and flexible and allows each camper to request the activities of their liking. On Orientation Day and each Sunday thereafter, campers learn about the offerings for the week and communicate their preferences to their counselors. We encourage campers to try a wide variety of options by stretching themselves in our challenging program areas. Each day, our campers head out to explore the amazing Colorado Rockies on hikes, backpacks, horseback rides, mountain bikes, and technical climbs. Or they choose to slow down as they raft on the Poudre River, stand up paddleboard at Union Reservoir, create something in the crafts shop, or spend a few days camping in nature. Our activities are the vehicle for teaching youth the values and ideals necessary to establish their path toward becoming thriving young adults.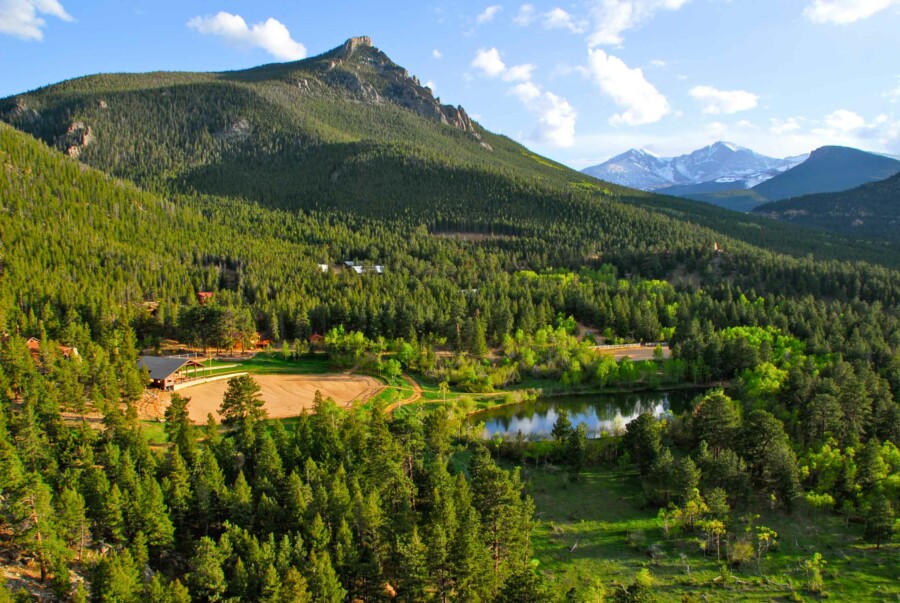 Each summer, campers come from over 45 states and at least 15 foreign countries. You will create friends from around the globe. Many campers form friendships here that last for a lifetime. The average Cheley camper spends four to five summers at camp with some staying as long as ten summers. Still, on average each summer 30% of our campers are first-time Cheley campers. Many of our campers and counselors return to Cheley summer after summer, which is why the place has the warm, familiar feeling of family at this gorgeous mountain summer camp.
At camp, our campers develop nurturing and trusting relationships with counselors who serve as positive role models in their job as youth development professionals. We believe young people learn best by doing. Celebrating our 102nd summer, our challenge as leaders in youth development is to protect and preserve the rugged, rustic character of their experience while providing opportunities for growth, personal responsibility, and self-reliance. This is what makes Cheley a top-rated summer camp and we intend on improving every summer.