Another fun-filled summer has come and gone here in Lower Chipeta. We have filled our days with laughter, friendship, and songs as we hike, craft, ride, camp, shoot, and so much more. We have all had the amazing opportunity to try new things as we grew in the mountains this summer through program and as members of our Lower Chipeta community. Our campers have taken this unique experience and created a Lower Chipeta family with memories to last a lifetime. We know that the growth, on and off the trail, that they have had here in Lower Chipeta this summer will last far longer than the four weeks they spent at camp. It will be a foundation for the lasting character in the years to come.  
Our outcamping counselors, Lauren Graue and Rhae Schulz, led campers on excursions to our campsites where they had the opportunity to set up tents, cook food, and care for a campsite. They worked hard to Leave No Trace and learned how to find success in a new and challenging environment. The following campers earned their Outcamping patch: Quinn Day, Sarah Hornick, Dylan Remley, Jordyn Wasescha, Lucie Amonette, Eliza Bliss, Autumn Leech, Sarah Nguyen, Noa Roth, Avitai Saccoman-Fire, Tess Doebele, and Piper Willis.
Our hiking counselors, Reb Dunlap and Carolyn Lobb, took campers on challenging hikes up Lady Washington, Mount Ida, Flattop, Chapin, and many more amazing trails. Campers learned about their natural world and how to care for themselves while in it. The following campers earned their Hiking patch: Eliza Grossman, Ella Timko, Grace Wendelken, Mary Strom, Amna Walter, and Caroline Boyle.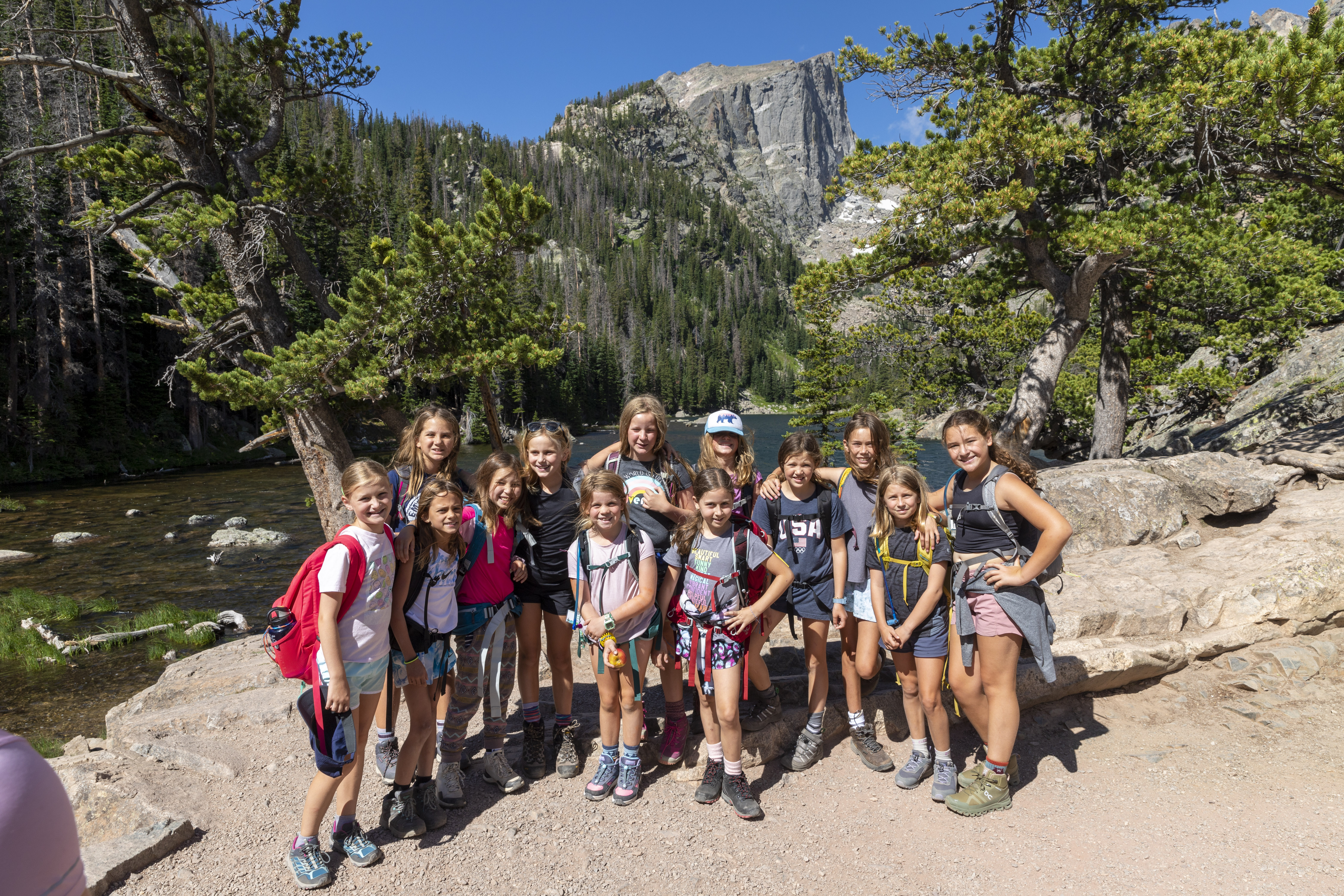 In crafts, our campers had the opportunity to learn about themselves and others as they demonstrated perseverance, creativity, and compassion. Campers built patience and community as they diligently worked on projects and brainstormed new ideas. It's always wonderful to see what amazing things they can create with friends, laughter, and a little bit of glue.
Our wranglers, Kate Frankmore and Kenzie Rhodenbaugh, helped campers to learn compassion and bravery as they cared for horses and learned riding skills. Campers went on challenging rides through Storm Pass and other fun destinations. The following campers earned their Riding patch: Kate Abbee, Emme Clore, Maddie Couch, Sally Gillikin, Emma Morson, Dylan Remley, Emily Rivinus, Elenice Condon, Natalie Holt, and Luisa Morales.
Our sports counselors, Katelyn Pickman and Jenni Rowe, helped campers build teamwork skills as they stayed active and had fun. Campers had the opportunity to learn new games, practice skills in archery and climbing, and build strong relationships with fellow campers. The following campers earned their Spider patch for climbing: Anika Grenney, Vivianna Kaplan, Ellen Mapes, Julia Anderson, Brooklyn Cooper, Curry Cutshaw, Jana Drummond, Julia Drummond, Mia Keller, Lucy Miller, Ella Moreland, Bailey Rhodes, Chloe Six, and Charlotte Wadsworth.
At our riflery range, Alexis Johnson helped campers hone their skills and learn how to shoot air rifles. Campers had the opportunity to practice patience and persistence and they worked hard to shoot at targets and improve their accuracy. Sydney Menke helped campers in the craft shop hone their creative side and make incredible projects to showcase at home. The summer would also not have been complete without support from Grace Selke.
In Lower Chipeta we celebrate campers trying new things and getting out of their comfort zone. Campers have the opportunity to push themselves in a wide variety of programs and learn what skills they want to pursue and focus on. The following campers tried all of the programs offered at Cheley and earned their Circle of Stars patch: Alex Brainerd, Ingrid Christiansen, Emme Clore, Isabel Dennis, Ashleigh Dunton, Gracie Ehlert, Madeline Fenner, Annabelle Gaillard, Marlo Gilbert, Sophia Gottfried, Eliza Grossman, Stella Kenser, Kate Kensey, Samantha Klebe, Eloise Miner, Eloise Morton, Lilah Ramsey, Adeline Rosen, Jordyn Wasescha, Iris Welsh, Emmie Williamson, Julia Anderson, Louisa Engelbrink, Margot Fry, Claire Garlinghouse, Lucy Miller, Luisa Morales, Charley Farres, Amelia Magin, Ella Moreland, Bailey Rhodes, Sarah Steeg, Jordyn Rutz, Piper Willis, Amelia Yoffe, Sarah Nguyen, Keeley Cozza, Violet Emmer, Lauren Obeney, and Mia Keller.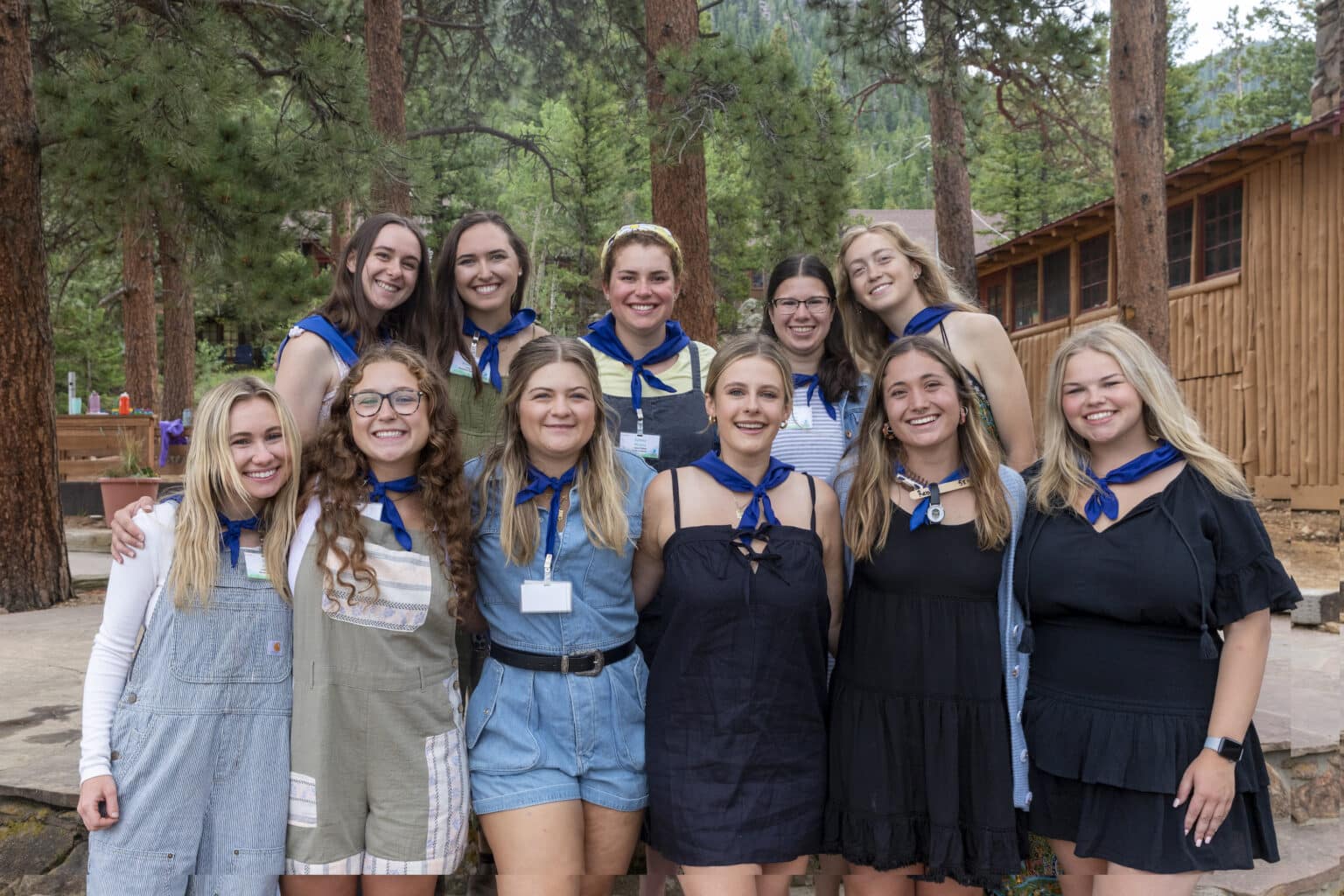 Voted on by campers and staff, the Silver Coup is a recognition based on character and strong morals. These campers live up to our Code of Living and share it with all they encounter. They work hard in all our programs, have positive attitudes, and cheer on their peers. The Silver Coup is a citizenship award that recognizes the hard work, care, and compassion they bring to everything they do. The following campers were recognized with their Silver Coup this year: Rose Morton, Cadence Dorr, Maddie Couch, Dylan Remley, Alessandra Luna, Eliza Grossman, Anika Grenney, Eliza Bliss, Julia Hall, Mary Strom, Jordan Rutz, Tess Doebele, Luisa Morales, Eliza Rinehart, and Elie Mengin.
As our summer comes to an end we look back at our Lower Chipetans' growth and the accomplishments they worked toward during their time at Cheley. We look beyond recognitions and patches and see their perseverance, and commitment to building community, friendships, and bonds as a part of the Lower Chipeta family. As they shift back into non-camp lives, we know they will take their Code of Living and the growth they experienced at camp with them in all that they do, and that they will continue to find success and learning in their everyday lives. We will carry these memories until next summer when they return for another amazing year at Cheley!
Happy Trails,
Lydia Klimt, Director
Mackenzie Burkhart, Asst. Director
Karen Klebe, Asst. Director