As sad as we are to be gone from camp and the endless joy that flourishes there, we always love reminiscing on our time in Chipeta. Nothing beats the smells of the fresh mountain air, the sights of the mountains that we try to summit, or the sound of our unit song singing us to bed. However, Chipeta would not be what it is without the connections and growth made by each and every camper. There was always laughter and friendship to be found wherever this summer took these campers, whether it was sleeping under the stars, or riding a horse around the ring in the blazing heat. We have no doubt that campers will cherish these memories for many more years.  
Our outcamping counselor, Natalia Maahs, ventured into the great outdoors and taught many campers about camping outdoors. There were times of laughter and reflection. Whether it was bonding over everyone's favorite meals, or playing Gaga ball out by the stream, campers took advantage of being present in the outdoors on outcamps. The following campers received their Outcamping patch: Milly Isgrig, Sadie McClung, and Violet Sparks. 
Kate Tender, Hannah Grove, and Kelly Fiedler, our hiking counselors, took campers on many adventures through Rocky Mountain National Park and the Indian Peaks Wilderness. By continually putting one foot in front of the other, campers showed perseverance and found a love for nature. The following campers received their Hiking patch: Margaret Codr, Winnie Harbold, Makenna Hone, Parker Bouc, Annie Coady, Alice Engelbrink, Cate Strom, Sydney Turner, Collier Vaughn, and Anya Vogel.
Our horseback riding counselors Avery McKay, Claire Keegan, and Sophie Cannizarro instilled a love of horses in our campers this summer. Not only did they take them on trail rides and ring rides, but they also showed them the value of a horse and why they should be treated with care. Our Riding patch recipients completed 32 requirements that spanned the topics of horseback riding and proper horse care. We are proud of you: Ally Danehy, Kate Leibman, Story Rogers, Finley Taptich, Stella Bannister, Evelyn Brown, Julia Caturegli, Ruby Kalkbrenner, Sanaya Lakdawalla, Claire Miller, and Talbot Van Ness.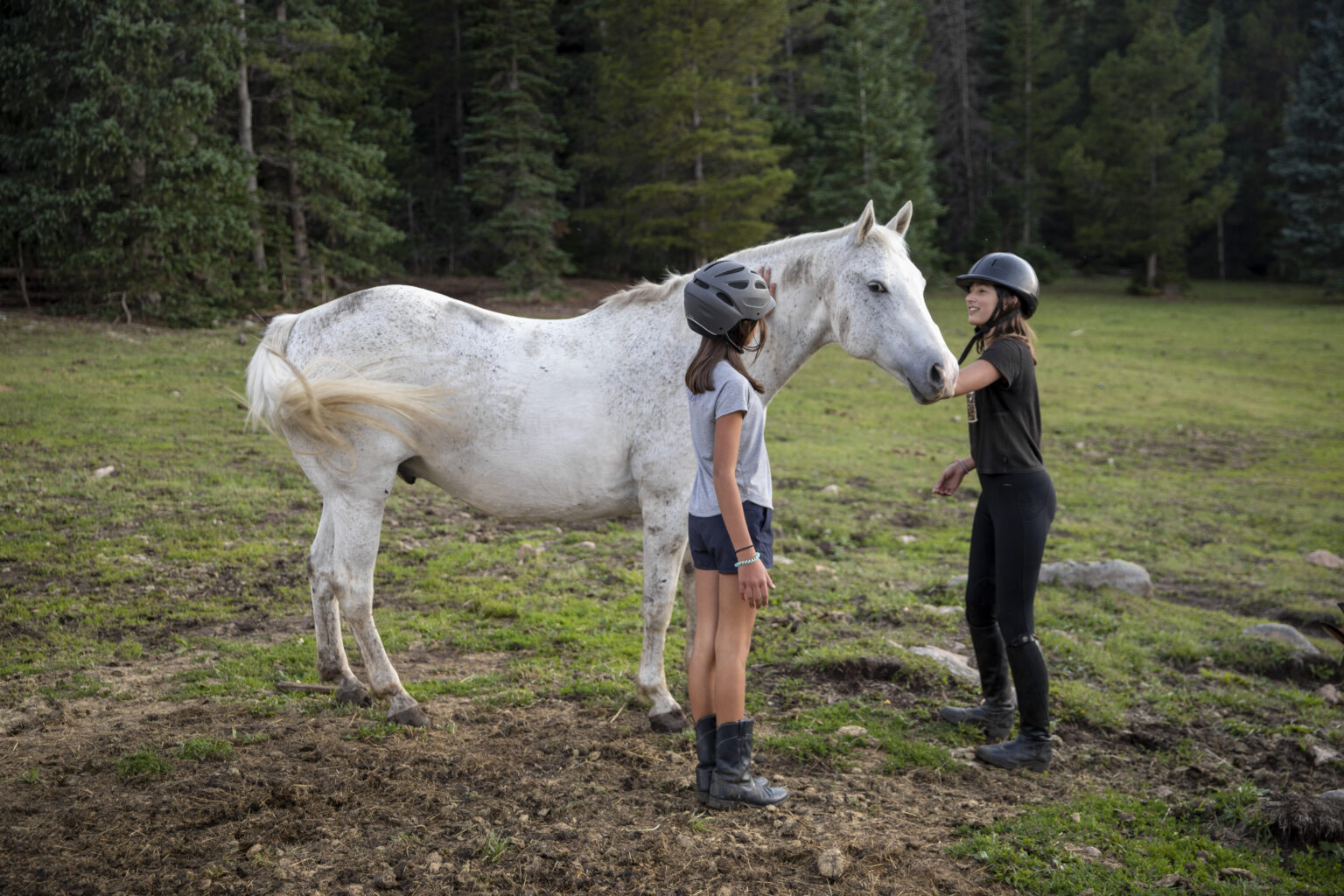 Getting crafty, Joee Yeager encouraged our campers to find their love of creation through days in the Chipeta Craft Shop, Sir Amick's Ceramics, and the woodworking shop! Our riflery counselor, Kiera Burrows, and our sports counselor, Abigail Gruener, took our campers on many fun-filled days. Whether they were shooting water balloons at the riflery range or playing capture the flag on the soccer field, campers showed support and teamwork.  
Maya Mohr and Caitie Foster spent their summer exploring our backyard while carrying heavy packs and connecting with campers in the backcountry. Backpackers found themselves deep in the Indian Peaks Wilderness, the Never Summer Wilderness, and Rocky Mountain National Park this summer. They learned to respect nature, embraced a spirit of independence, and learned to find fun in the journey. Campers learned to preserve campsites, trails, and mountains. The following campers earned their Backpacking patch: Tilly Carlarne, Sydney Turner, and Cecile Anderson.
Rafting and standup paddleboarding captured the hearts of many of our campers. While others were saddling horses or starting on the trail for a day, some campers used water as their way of transportation! Spending their days in the sun, either on the Poudre River or at Union Reservoir, many campers took the opportunity to see Colorado differently this summer.  
Campers who spend at least fourteen days out of camp earn the On the Trail patch. Eligible activities include hiking, backpacking, trail rides, rafting, and technical climbing. We would like to recognize these campers for truly immersing themselves in the Colorado outdoor experience: Layla Brown, Sarah Coleman, Janie Gravette, Lila Grenney, Makenna Hone, Koruna Ingram, Kate Leibman, Hannah Makk, Elizabeth Masraff, Arabella Mordy, Katherine Romary, Jordan Sharo, Mariah Soby, Ruth Walgreen, Harper Wendelken, Cecile Anderson, Annie Coady, Alice Engelbrink, Riley Neering, Lena Olson, Mary Roberts, Lily Schwartzreich, Hannah Steele, Cate Strom, Estes Taylor, and Sydney Turner..
Campers who seek to try a bit of everything often go for their Pinecone patch, meaning they get to spend time with a number of counselors, like Lily Lederer. Campers must complete at least 5 hikes, 4 rides, 2 overnight activities, and 1 day of crafts or woodworking. They must move up one rank in riflery and archery, participate in rafting, technical climbing, indoor climbing, and/or catch 2 fish. Finally, they must complete 2 of the following: help with a cookout, Vespers, Chapel, and/or a campfire program. All of the campers who earned this were impactful upon the Chipeta community! Congratulations to: Carrie Meyer, Cybele Pirok, Alexi Baeza, Jade Grajski, and Annie O'Meara.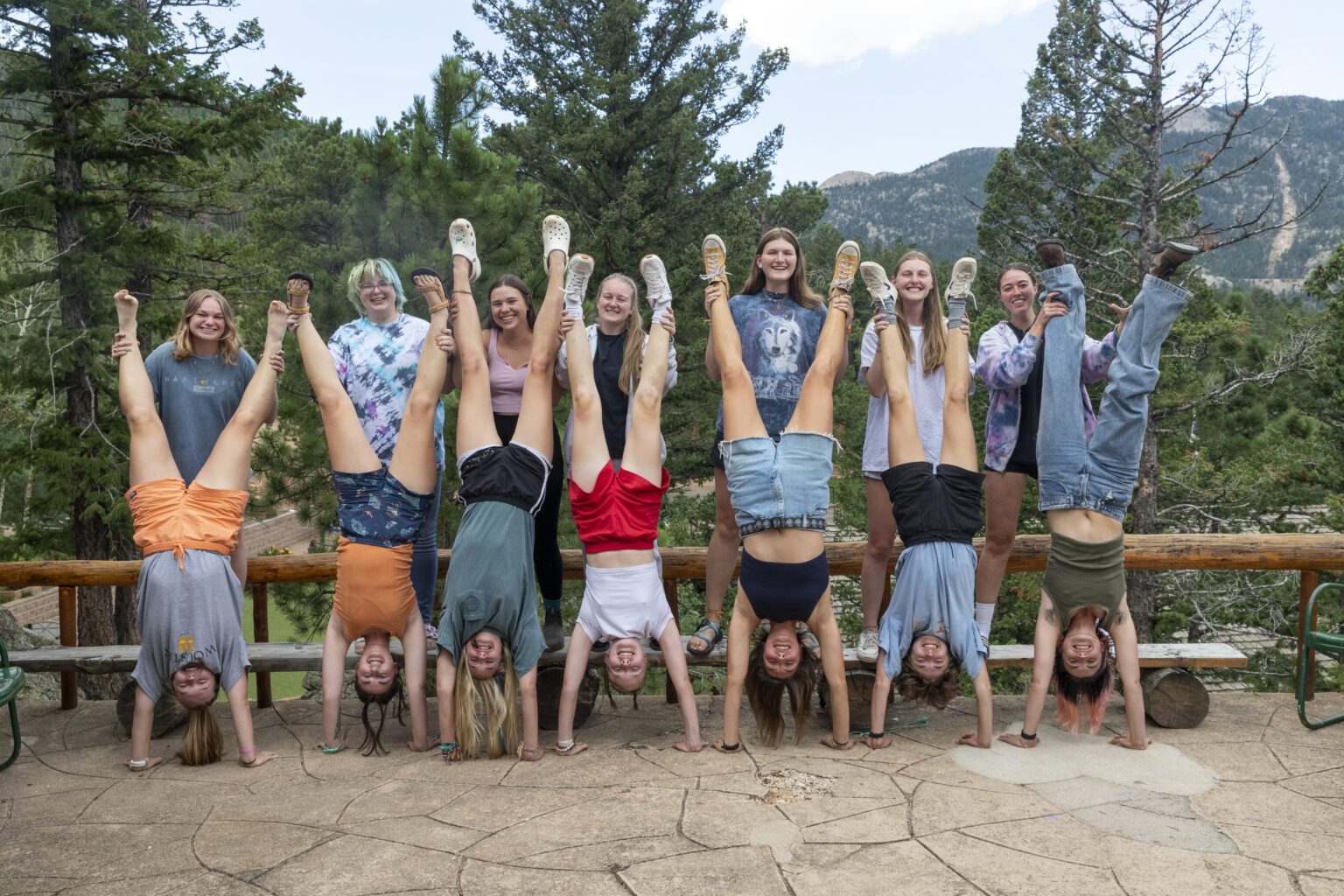 During the first week of each term, Chipeta creates a Code of Living. Everyone voted on five words that they wanted to embody throughout the term. At the end of the term, campers and staff voted on the campers who had best lived up to these traits to receive their Silver Spurs. First Term chose positivity, authenticity, empowerment, ambition, and spunky. First Term Silver Spurs recipients were: Abigail Carbonneau, Tilly Carlarne, Janie Gravette, and Emme Clark. Second Term chose positivity, belonging, dandelion, empowerment, and authenticity. Second Term Silver Spurs recipients were: Maddie Mentz and Anya Vogel.
Fall has now fully settled in, with the days becoming shorter, leaves falling, and crisp air greeting us in the morning. Our lives have returned to the hustle and routine and we wish each of our campers the best for their upcoming journeys. We hope that each camper continues to carry the Code of Living with them throughout their lives at home and school. We are excited for each of them and are hopeful to see them back at Cheley next summer.
Happy Trails,
Dani Brown, Director
Taylor Foky, Asst. Director