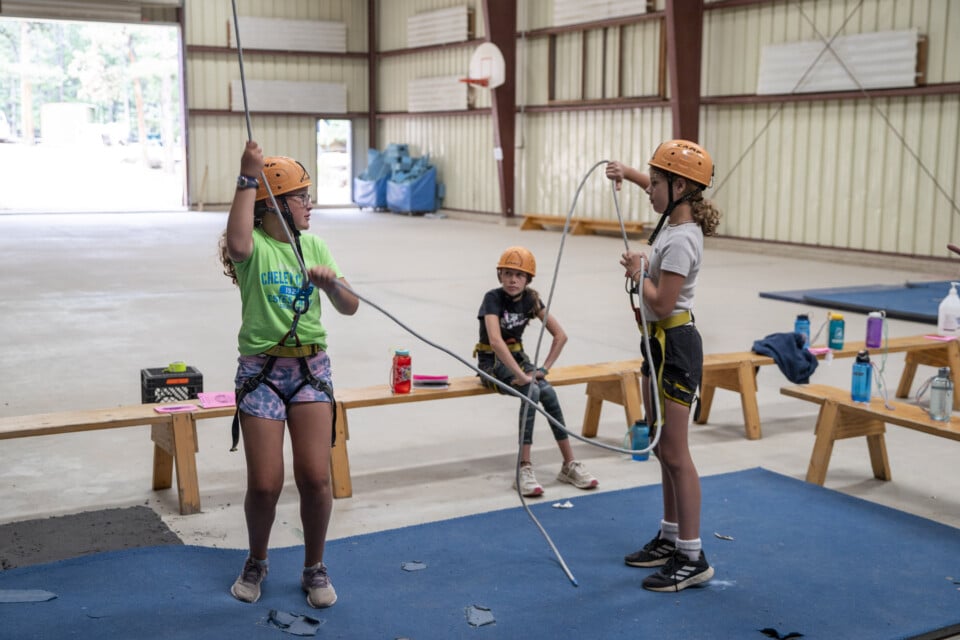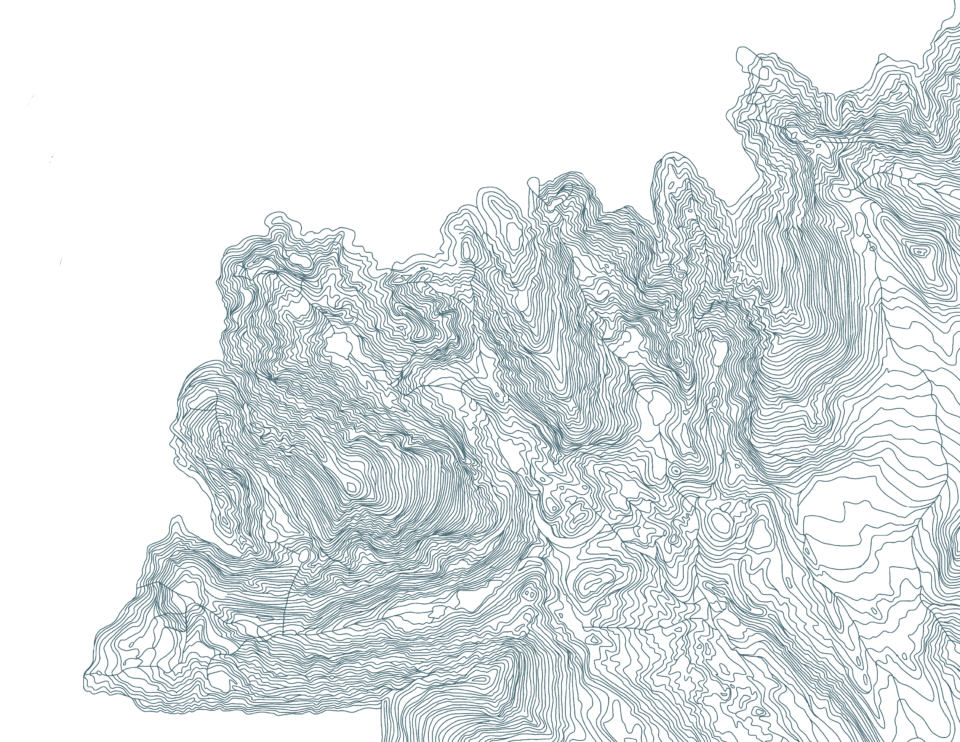 Community Agreements
An essential part of creating a supportive, empowering, and affirming environment is the successful creation of a respectful community.
At Cheley Colorado Camps, we hold a high standard for our campers to create a thriving community. Campers must abide by our rules, regulations, and the Code of Living.
Therefore, we reserve the right to dismiss any camper without refund or reduced tuition if staff believe, in their sole discretion, the camper presents a safety concern or medical risk, is disruptive, or otherwise conducts themself in a manner detrimental to other campers or the camp community.
While we want camp to be the right fit for every young person, we recognize that we cannot cater the Cheley Experience to every possible need. Please read the following so you better understand the socio-emotional, self-care, and physical skills required to help make camp a positive experience for your camper.
If you have any questions about your camper's compatibility with the camp program, please don't hesitate to get in touch with us.
Skills Required to be Successful at Camp
Campers should have the ability to do each of the following.
Behavioral
Camper Specific
Follow verbal instructions and rules

 

Communicate conversationally in English 

 

Manage self-care in an age-appropriate manner

 

Practice personal health routines, including showering, brushing teeth, going to the bathroom, etc.

 

Manage their own dietary needs, including eating enough daily to accommodate our rigorous activities

 

Manage the sleep-away aspects of camp in an age-appropriate manner 

 

Live in a rustic outdoor setting with no personal electronic devices 

 

Communicate how they are feeling using differing emotions, such as happy, sad, scared, nervous, frustrated, etc. 

 

Self-calm following an event that causes frustration, sadness, anger, etc.

 

Keep themself safe from self-harm 

 

Advocate for personal needs by talking to a staff member

 

Complete duration of camp session without in-person visits or outside phone calls

 
Community Specific
Independently function in a community without consistent one-on-one support, personal care assistants, or a paraeducator.

 

Participate in a group living situation

 

Sleep in a room with 10-20 other people without sleep aids that impact the rest of the cabin/wagon

 

Remain in areas of supervision as defined by staff

 

Resolve conflicts without resorting to physical contact or verbal abuse

 

Live successfully in an active social community that includes constant interaction with other children

 

Remain in their assigned living units after lights out

 

Understand the importance of safety and respect in our community 

 

And will not possess or use alcoholic beverages, tobacco, E-cigarettes, vapes, Juuls, narcotics, recreational drugs or firearms/weapons

 
Activity
Participate daily in outdoor activities, including walking up and downhill on uneven ground and varied terrain; remain outside for extended periods at a time; learn to stay warm, dry, and safe from exposure to the sun and mountain weather; manage levels of physical stress and challenge

 

Move independently from activity to activity

 

Follow safety instructions given verbally by staff

 

Sleep overnight in a tent at a backcountry campsite (

optional activity)

Go to the bathroom in the outdoors 

 

Quarter B-4 Campers: Hike up to 3 miles carrying a light daypack with water bottles, layers, and other essentials, weighing at least 10 pounds

Summer Camp Campers: Hike for a minimum of 3 miles with a backpacking pack containing personal and group gear, weighing at least 25 pounds (

optional activity)
Medical Management
Communicate medical care needs with staff

 

Provide accurate information to staff during check-ins and assessments

 

Independently navigate food allergies and dietary restrictions

 

Live at high altitude (8,600') in a dry climate (low humidity)

 

Manage environmental allergies, including grass, pollen, and animal dander (those with severe horse allergies may not be suitable for camp)

 

Self-carry and/or administer emergency albuterol inhaler, epi-pen, or other emergency medicine (

if applicable)

Manage any chronic medical conditions independently and be incident free (no hospitalizations) for a minimum of one year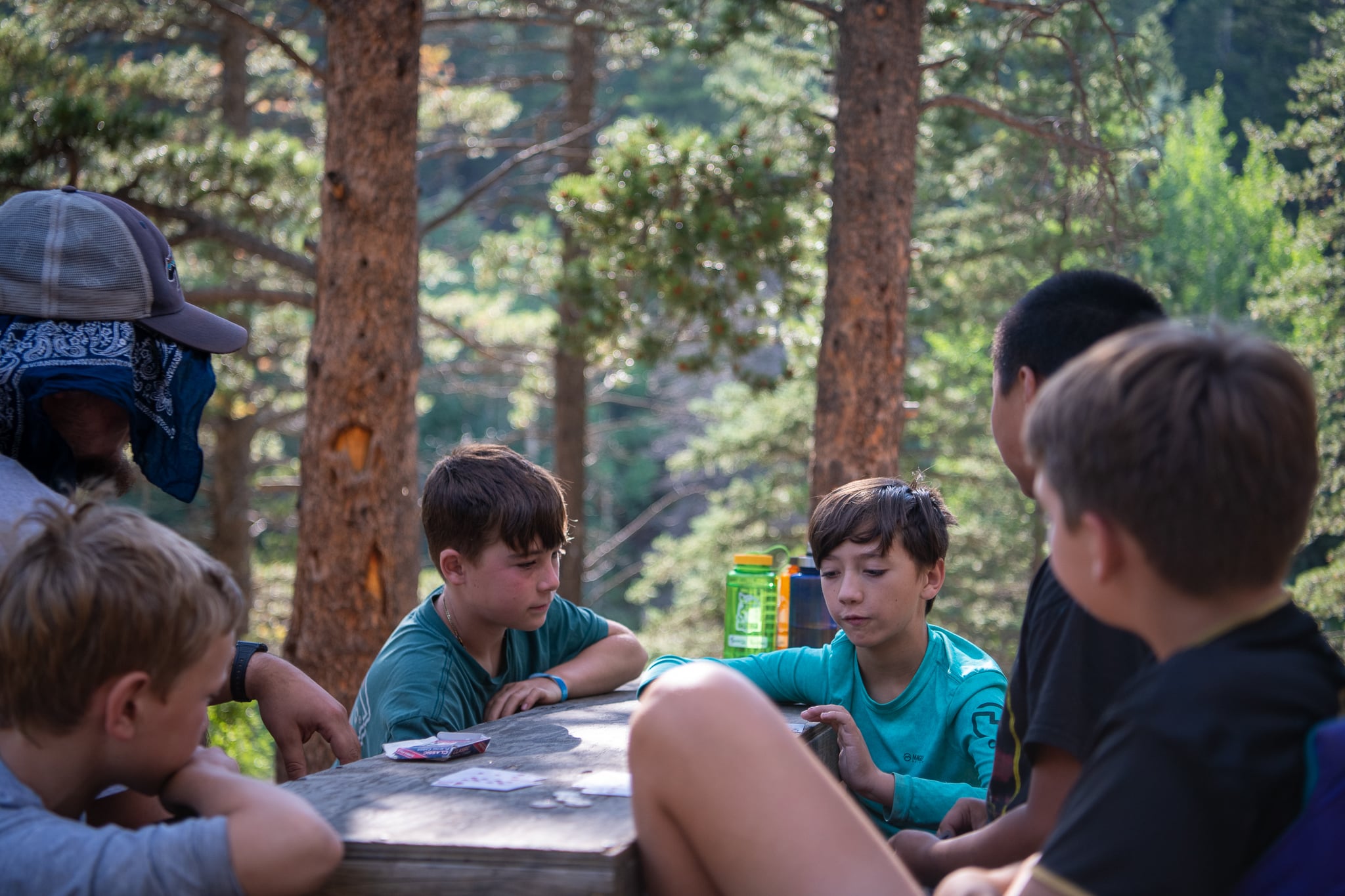 Cheley does not discriminate in its admissions policies on the basis of race, color, gender, religion, national or ethnic origin, age, or disability. Cheley is not a treatment center, and Cheley staff are not trained to deal with campers with severe mental, physical, or emotional difficulties. In many cases, we can accommodate individuals with disabilities, but do reserve the right to refuse admission to our programs, in appropriate cases.