We're beyond thrilled to announce our rebrand with a new logo and color scheme. You may have noticed we soft-launched aspects on social media, in our weekly videos, and on our new red staff shirts. As of Sept. 14, 2022, we've officially unveiled our refreshed brand identity and redesigned website!
We are grateful for the many talents of the team at 829 Studios and Jeff Lukes with See Saw Creative. And as always the brilliance of Doug Hays who developed www.cheley.com in his dorm room at KU and knew we needed it before we did.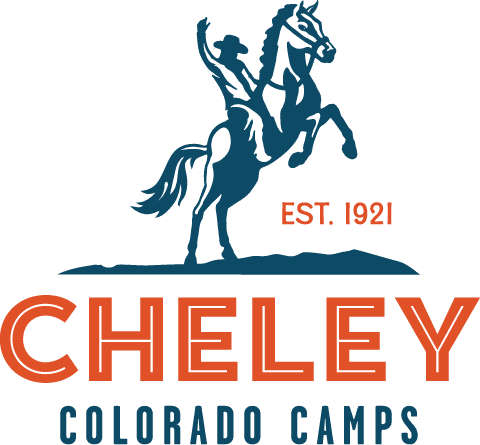 Our New Logo
The rearing horse silhouette, an iconic depiction of Trigger Bill, has been the hallmark of the Cheley Colorado Camps brand for more than 100 years. Therefore, we refreshed our logo and website to reflect who we are today and to symbolize our future. As an organization, we analyzed our core values, chose a new logo, and designed a new website that reflects a more modern and bolder look while continuing to capture our rich brand heritage.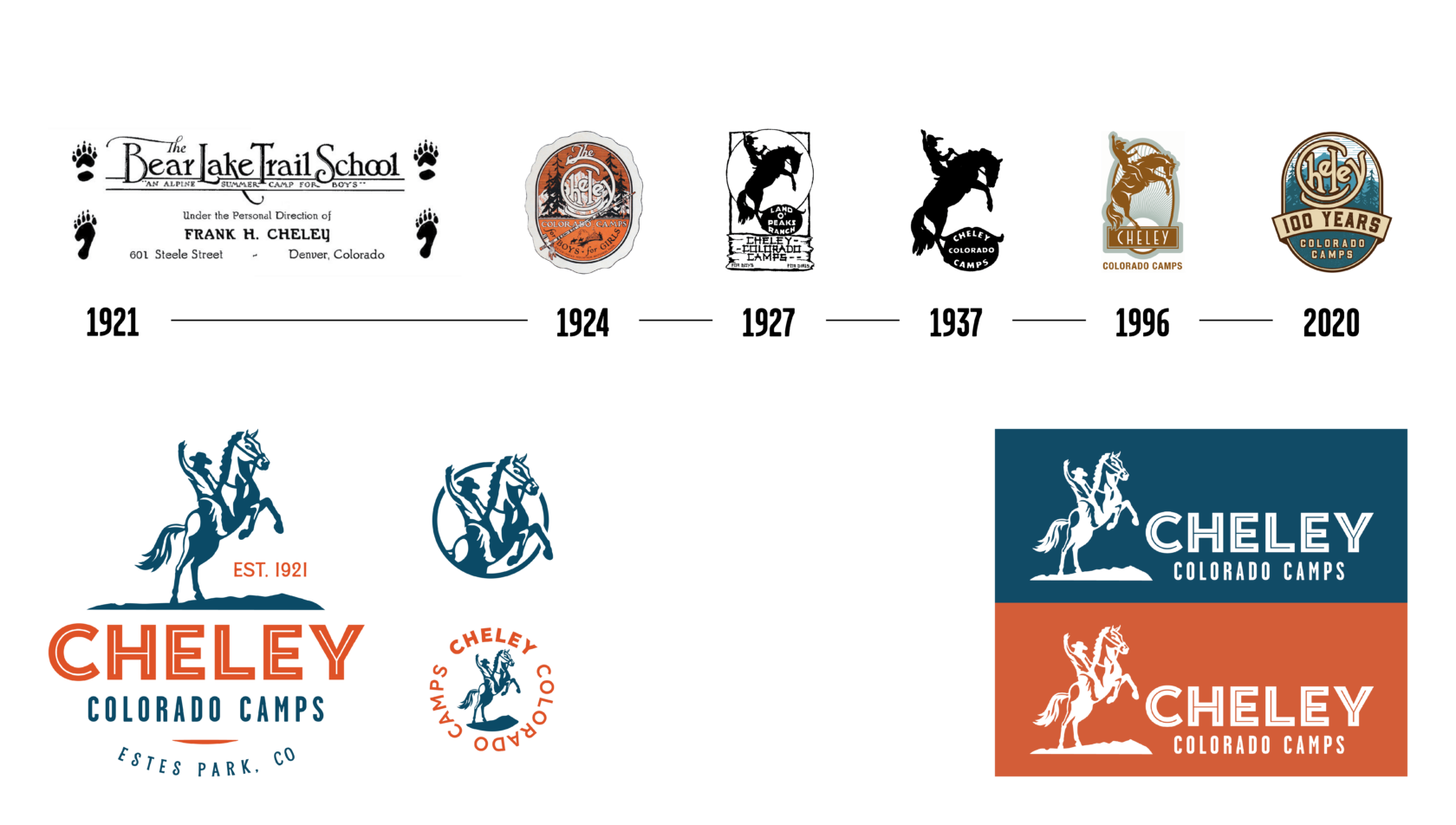 About the Logo Mark
The mark is the illustrated part of the logo. The horse references the historic Cheley logos with some modern refinements that make it feel more youthful and active while making reproduction easier.
About the Logotype
The logotype is the type portion of the logo. The fonts were chosen for their mix of modern characteristics and vintage styling. The feel is bold and youthful while still maintaining an air of sophistication.
Click here for our Logo & Style Guidelines
Same Incredible Camp, New Incredible Website
You may have noticed…we have totally revamped our website! What's really wonderful about the new site is how much we can now cover and convey to all our families, campers, staff, and alumni. Here are some of the things you can look forward to seeing:
Our Blog: No redesign would be complete without a blog overhaul, and we'll be using ours to replace the Pack Rat. Don't worry though! You can still find old Pack Rats under the Alumni tab.
Our Activities: It's never been easier to read more about every activity that we offer, see which units are able to participate in an activity, and view photos of campers participating in the activity last summer.
Current Family Section: This extensive section for enrolled families provides all the information you need about the summer ahead in one place. Be sure to check out the "Family Dashboard."
Now, enough about our brand-new site! We hope you'll take a moment and take a look at our new features yourself. Let us know what you think!
The History of our Website
Doug Hays built the first Cheley website in his college dorm room at KU in May 1995. It only had five pages and ten pictures and he had to make multiple trips to the campus computer lab to scan the photos because he didn't have enough empty floppy disks to store all of them at one time. Somehow, word of Hays' website made its way to the Cheley office in Denver, and the URL address made it into the Pack Rat newsletter. Soon, campers began emailing more photos to add. In 1997, Doug persuaded Don Cheley that camp needed a permanent website and Doug created www.cheley.com.
Believe it or not, our website was one of the first 50,000 websites on the internet! There are now an estimated 1.9 billion websites around the world.