We're beyond thrilled to announce our rebrand with a new logo and color scheme. You may have noticed we soft launched aspects on social media, in our weekly videos, and on our new red staff shirts. As of Sept. 14, 2022, we've officially unveiled our refreshed brand identity and redesigned website!
We are grateful for the many talents of the team at 829 Studios and Jeff Lukes with See Saw Creative. And as always the brilliance of Doug Hays who developed www.cheley.com in his dorm room at KU and knew we needed it before we did.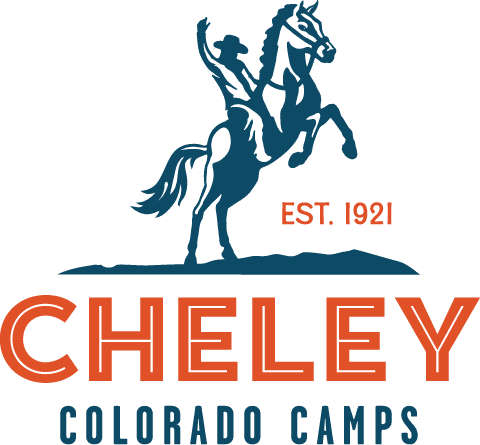 Our New Logo
The rearing horse silhouette, an iconic depiction of Trigger Bill, has been the hallmark of the Cheley Colorado Camps brand for more than 100 years. Therefore, we refreshed our logo and website to reflect who we are today and to symbolize our future. As an organization, we analyzed our core values, chose a new logo, and designed a new website that reflects a more modern and bolder look while continuing to capture our rich brand heritage.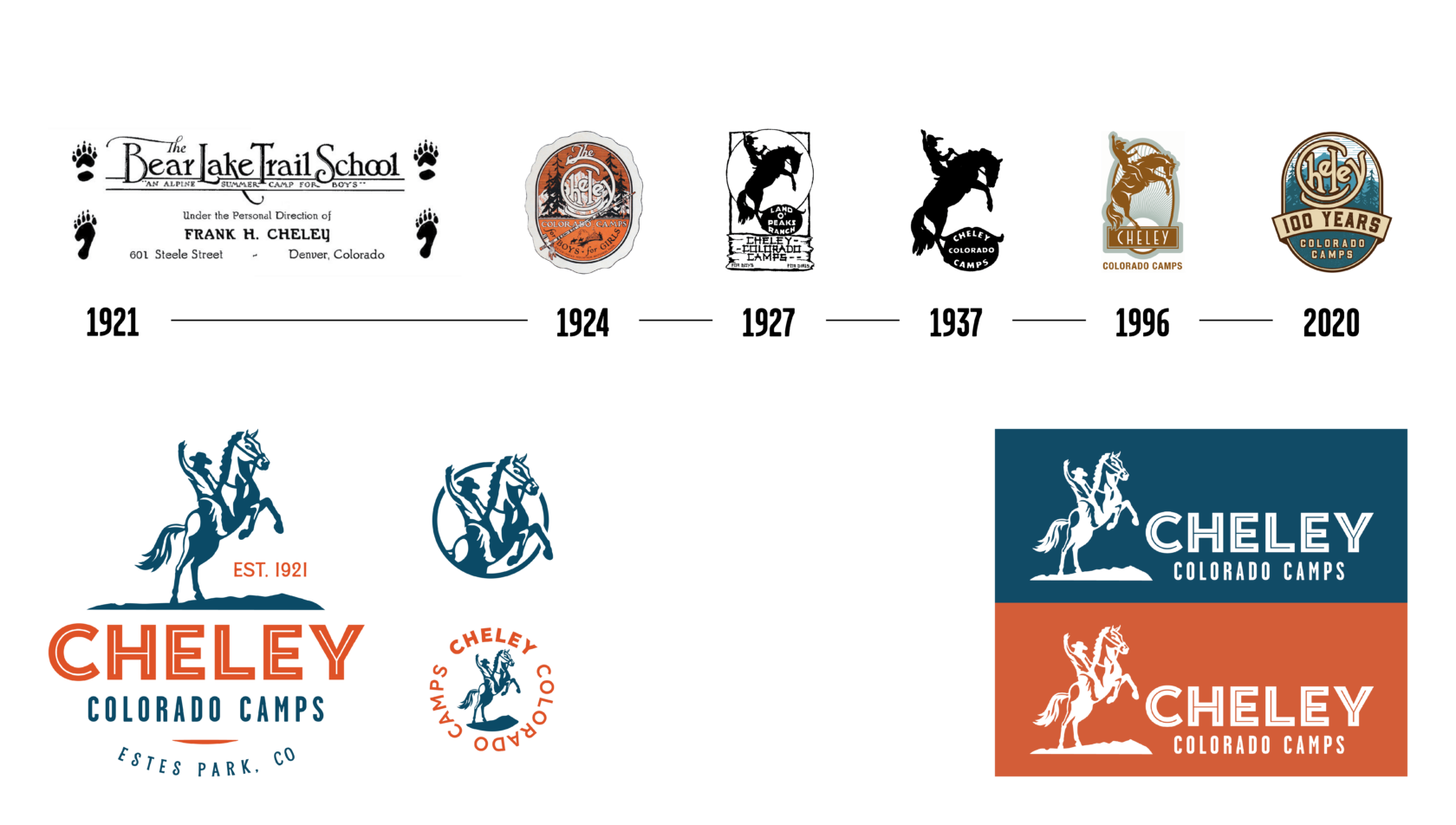 About the Logo Mark
The mark is the illustrated part of the logo. The horse references the historic Cheley logos with some modern refinements that make it feel more youthful and active while making reproduction easier.
About the Logotype
The logotype is the type portion of the logo. The fonts were chosen for their mix of modern characteristics and vintage styling. The feel is bold and youthful while still maintaining an air of sophistication.
Click here for our Logo & Style Guidelines