What has both abundant reptile facts and a zip-line? The high ropes course with Ski Hi! This group took on the day with confidence, humor, and just a little mayhem. After breakfast, the group hiked up to the course, excited to climb and zip and spend time in the sun. To decide who went first on the zipline, we asked random trivia questions — and discovered that there were some future herpetologists in the group (and that the largest lizard is the Komodo dragon!)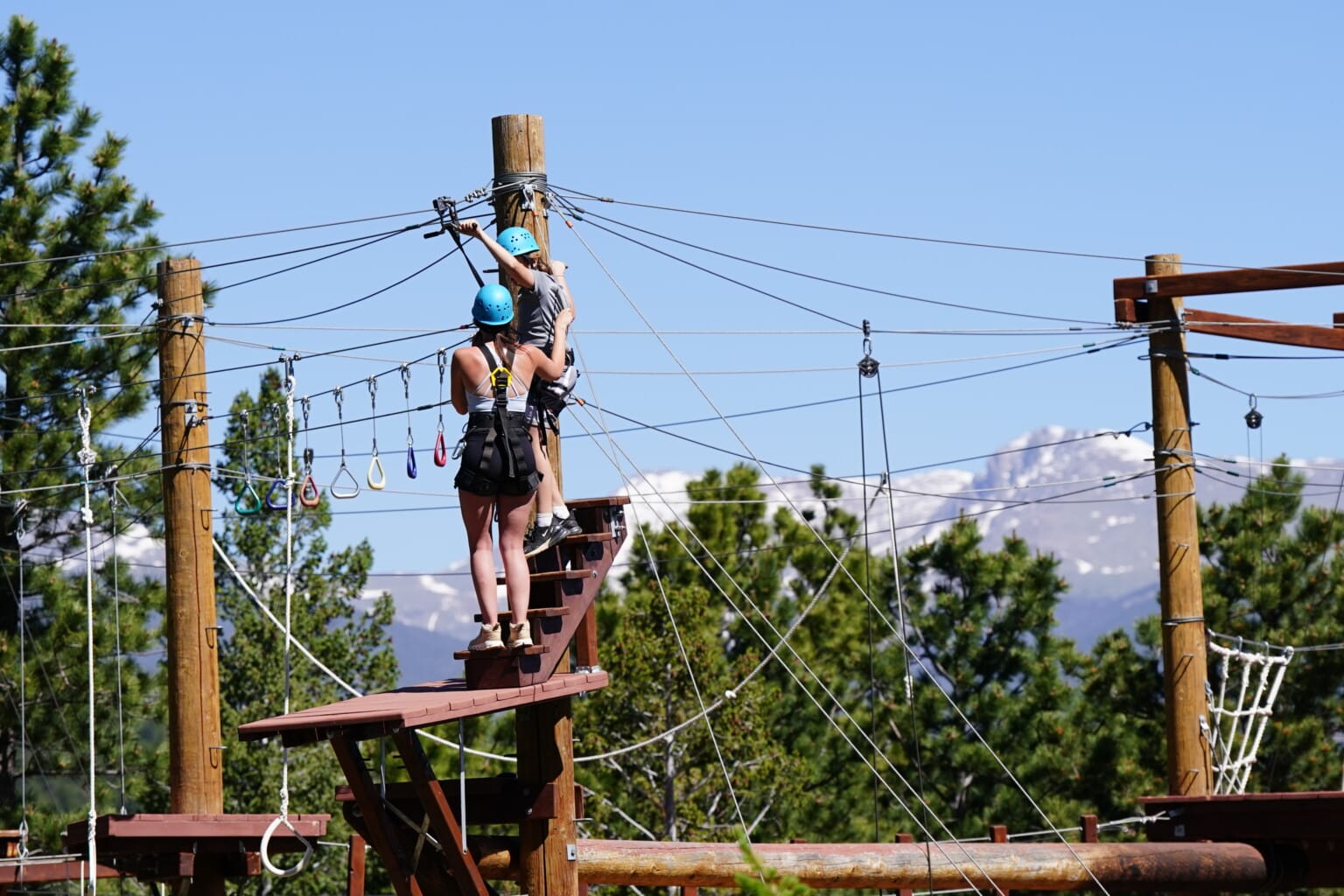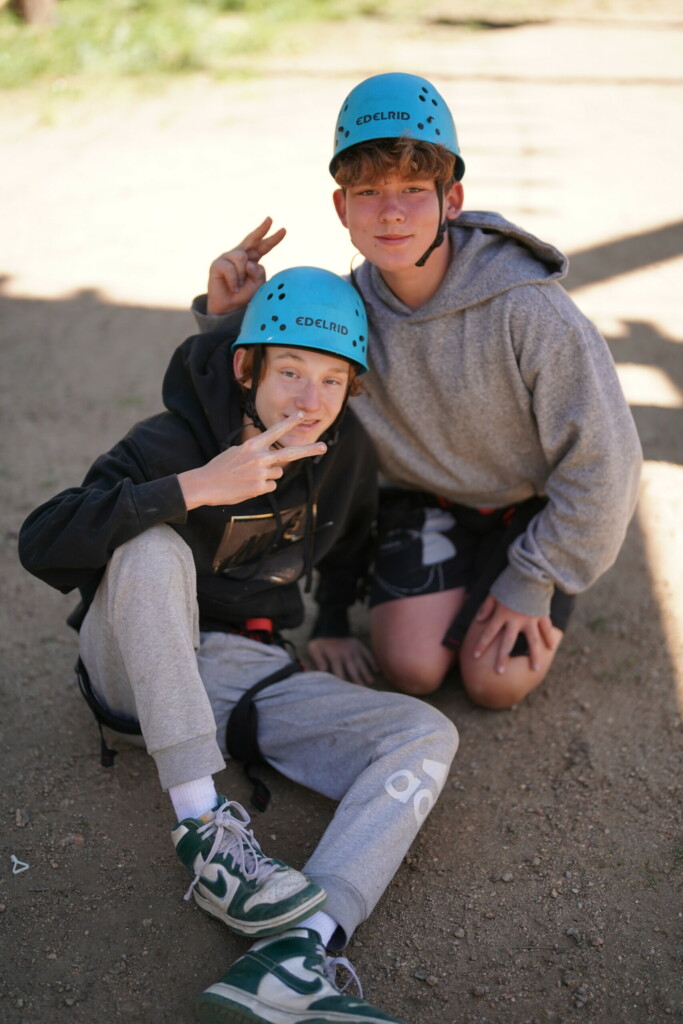 When we had exhausted all of the possible trivia questions, we played "rock game" where campers have 10 seconds to find the coolest rock they can. Bonus points if they pick up trash too. Next, campers must name their rock, make up a backstory for it, and even dance like their rock. The winning rock? Blue Baby, a mid-sized chunk of rose quartz. In between rounds of rock game, campers encouraged the brave Ski Hitians climbing up to the platform and the neighboring GTE climbers attempting the challenging course.
After a long morning of zipping through pine trees and finding eye-catching rocks, we worked up quite the appetite. On the descent to the dining hall, everyone placed a guess about what lunch would be, yet no one guessed the correct meal — Philly cheesesteaks.