During third week, campers in Haiyaha put on their inventing hats in order to present their best business ideas to a panel of faux investors – sharks. Along with a few other staff members, I donned a fortune 500 persona to help judge the camper presentations. Campers had about 20 minutes to break into groups and brainstorm ideas, and they certainly didn't disappoint.
The first group took artificial intelligence to a new level with their idea, the bluetooth human. Unfortunately, they couldn't drum up enough support for an investment. Completely switching it up, the next group had an all-American idea: a tie made of hot dogs. Made with high quality water and anti-rot preservatives, the hot dog tie resulted in a bidding war amongst sharks. Thankfully, I emerged victorious with 12% stake in the tie.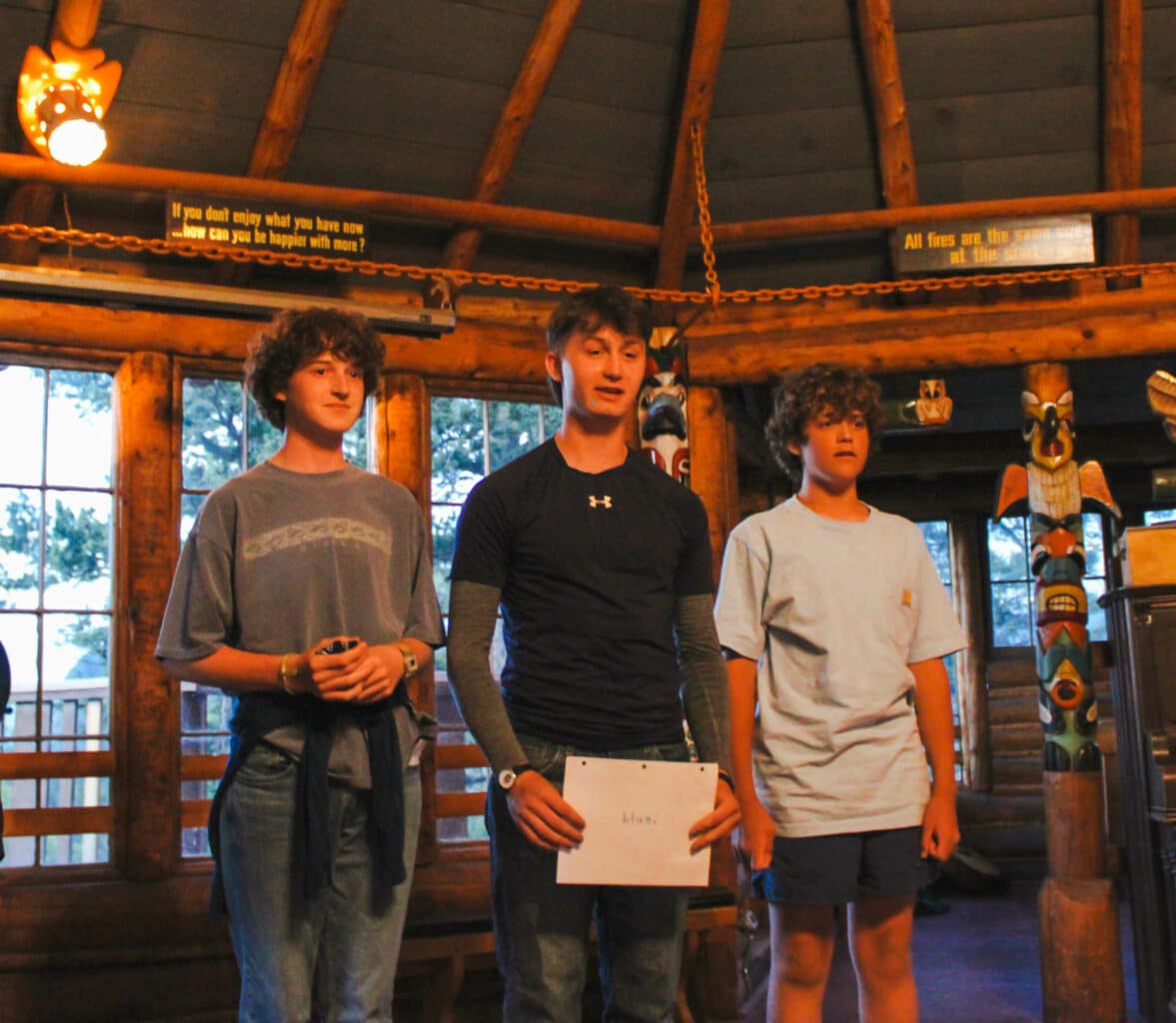 The next idea, the invisible ping pong ball, aimed to revolutionize sports programing. The spokesman for the group, Ryan T., claims the inspiration for their invention happened naturally. "We were goofing off and started playing ping pong…I guess you could say fate brought us to the invisible ping pong ball" Said Ryan. Despite fate, no sharks pledged an investment.
Perhaps the most useful idea came fourth: a device that catches burrito fillings as you eat. Another bidding war ensued, as the sharks rewarded both the creativity and utility of the "burrito buddy."
Finally, the last group went abstract with "blue." The campers in the final group wanted to "put the B in ROYGIV" leaving sharks with a greater appreciation of color. After all, what would Camp be without all the natural beauty from blue all around us?