Usually, you have to pick between the beach or the mountains. But yesterday, Ski Hi hikers didn't have to. Leaving from the Wild Basin Trailhead in Rocky Mountain National Park, the group started the trek. As we hiked, campers kept asking the counselors, Jake and Jack, just how sandy and beach-y the destination would be. After about four miles, we came to a clearing and their questions were answered: moderately beach-y yet pretty sandy.
Also at the lake was a lovely surprise –– BTE backpackers! The two units linked up at the beach and played rounds of Mafia, sunbathed and took selfies until lunch. We made one big circle and shared bulk with BTE as we chatted about the hike up to the lake. Our chefs were slightly messy and spilled some jelly onto the big rock they were cooking on. But have no fear, one brave camper devoted themselves to the teachings of LNT (leave no trace) and took care of it. The other campers cheered as he safely licked the jelly off the rock. "It tasted like jelly but there was definitely some rock feel" said camper Grant G. "It was worth it though to leave no trace."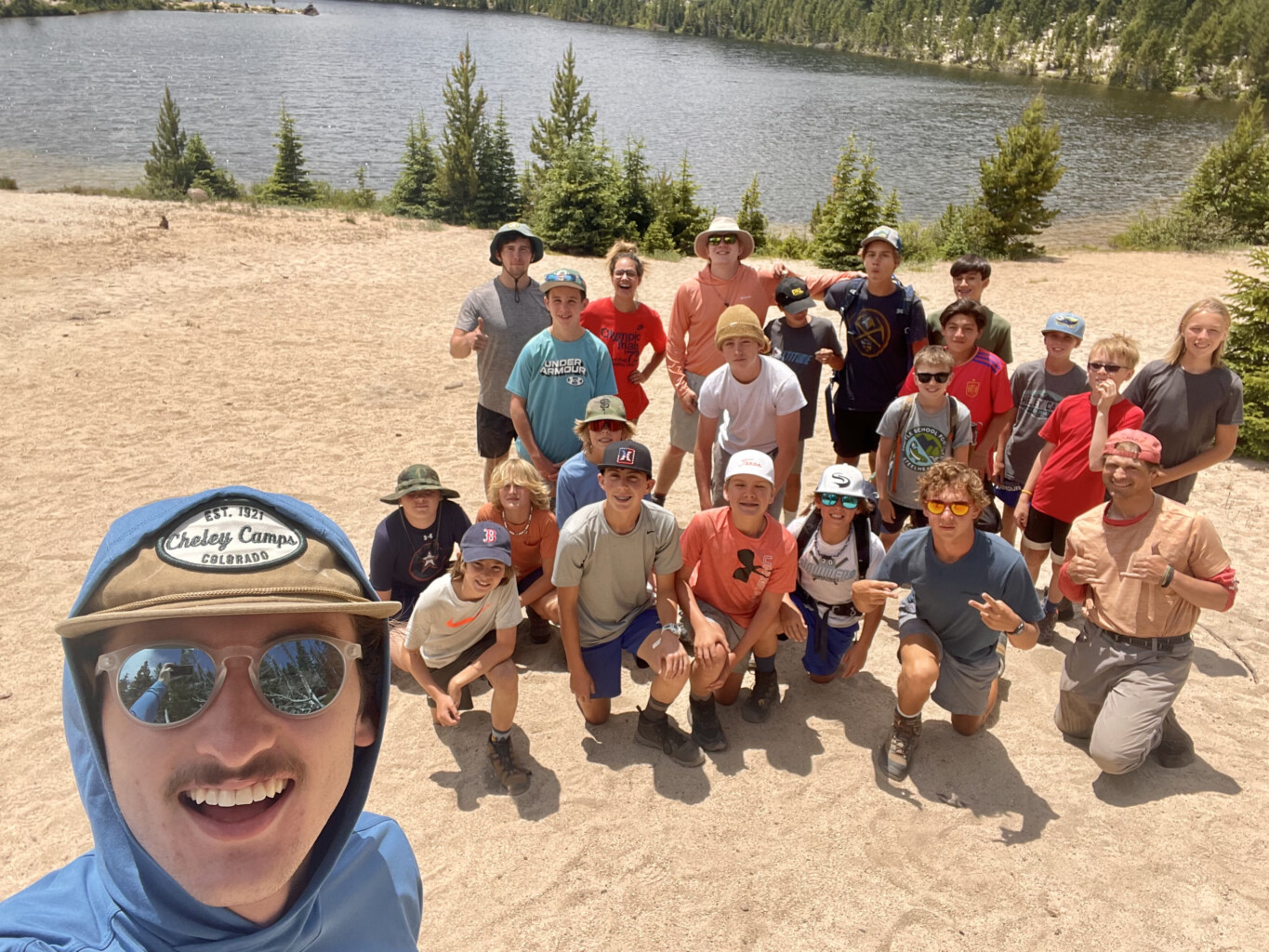 The hike down was much quicker, and thankfully we had more energy to chat. We told jokes, solved riddles, and talked about our favorite sports to watch on TV. Towards the base, we ran into some park rangers maintaining the trail, and made sure to thank them for all their help.
Until next time, Sandbeach Lake!