Yesterday, first term hikers in Senior Chipeta enjoyed a summer snowstorm while hiking to Lake Helene, and I got the pleasure of tagging along. After heading to the Bear Lake trailhead in Rocky Mountain National Park, we began our ascent to the lake, one of a few lakes hikers see on the trail.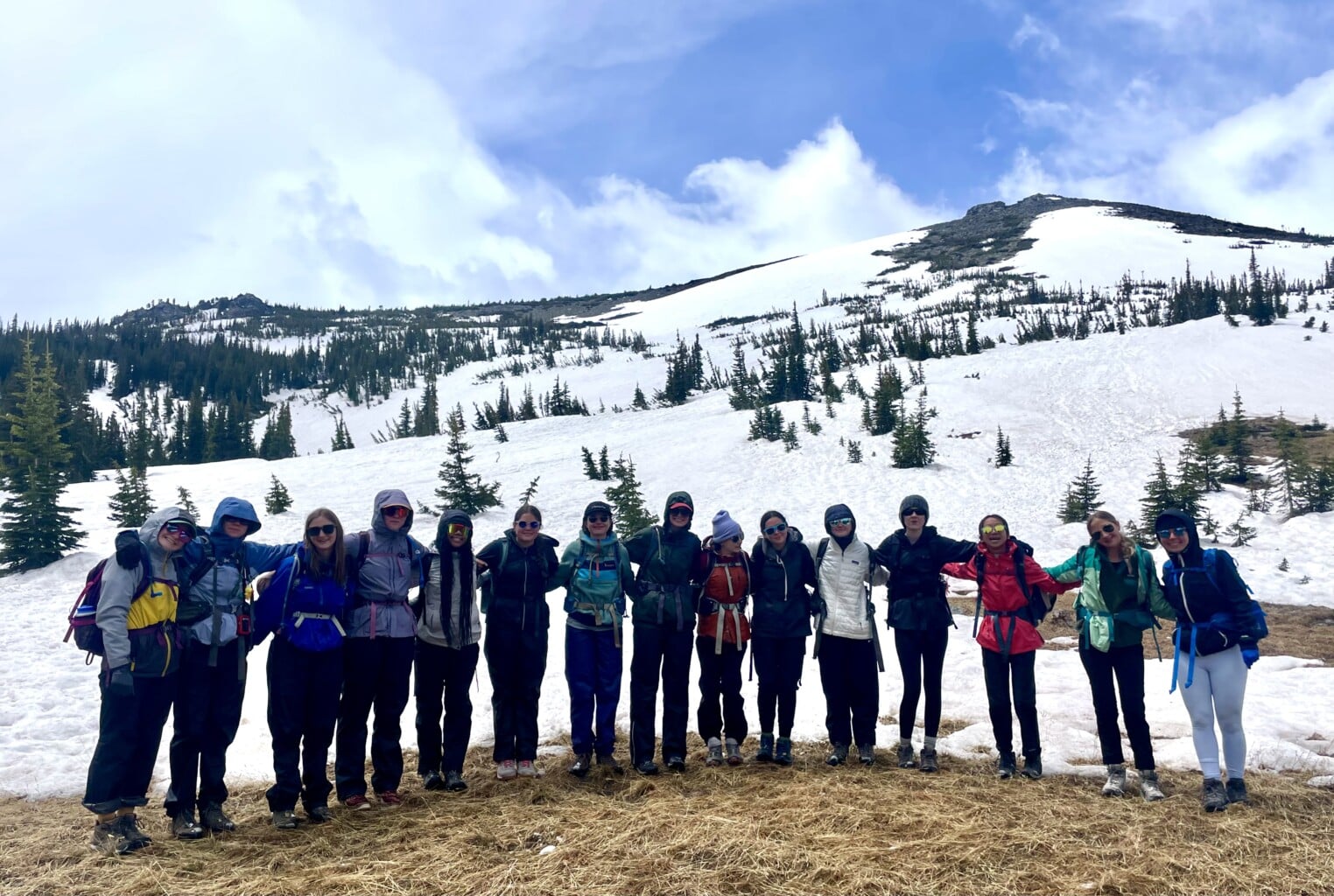 While the circumstances were a bit unusual for a June hike, the hiking counselors for the unit, Izzy and Eva, made sure to turn it into a great learning experience. They demonstrated how to self arrest and glissade, safety techniques used for mountaineering in snow. After making sure the campers felt comfortable, the counselors coached the group through their own practice self arrests. Purposefully falling into packed snow likely wasn't on anyone's agenda for the day, but the campers cheered on their friends and snapped photos of the experience on their digital cameras.
It began snowing as we were wrapping up our glissading practice, and we continued our hike up to Lake Helene. After a brief bushwhack, we reached our destination and sat down on the snowfield taking in the view as we ate lunch. A lunch break in the snow was a first for all in the group, and we all laughed about it on the hike down, as it was certainly a memorable kick-off to the term.